Front of A5 Handout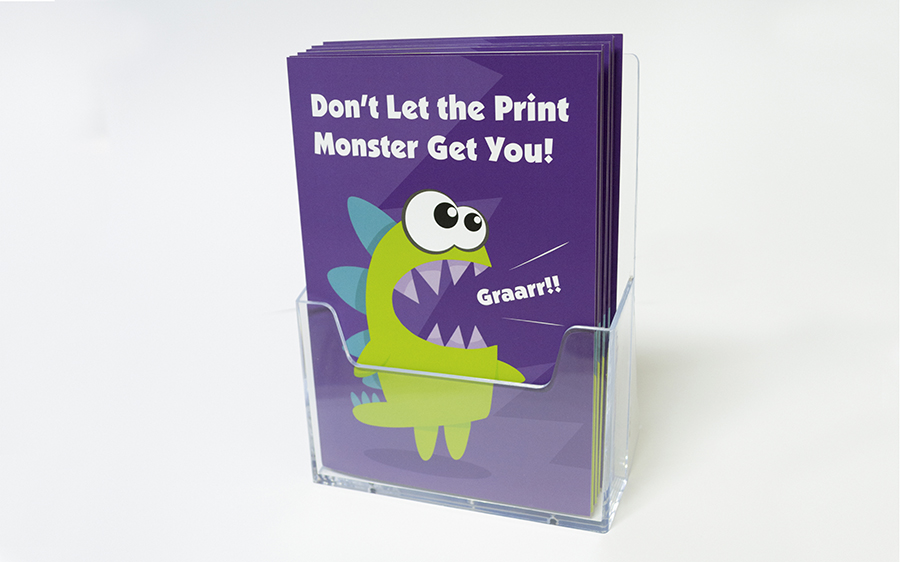 The Education sector is highly competitive and one of RISO's biggest markets. So, while attending the Academies Show, RISO wanted to do something different within a smaller shell scheme space.
Shell scheme exhibition spaces have a stigma of being a little restrictive and dull if left to the bare minimum, however we didn't let this affect our creative thinking.
Inside Detail of A5 Handout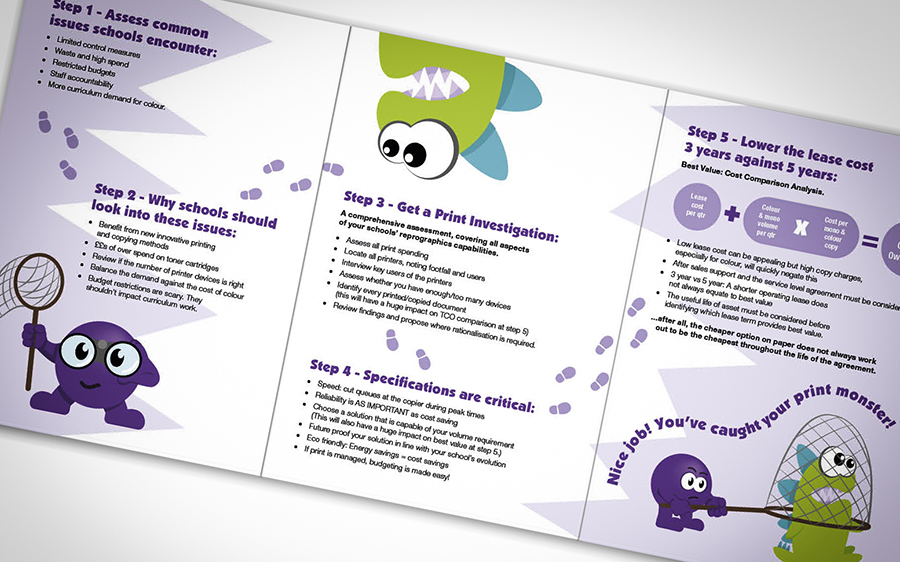 Working along side the marketing team we developed a brand new marketing campaign to fit in a smaller budget and a narrative that built the two opposing character illustrations (good purple guy vs evil monster!)
We provide full marketing support for this event, producing an engaging and impactful A5 hand out and email footer signature that carried the same message from the exhibit graphics.
Email Signature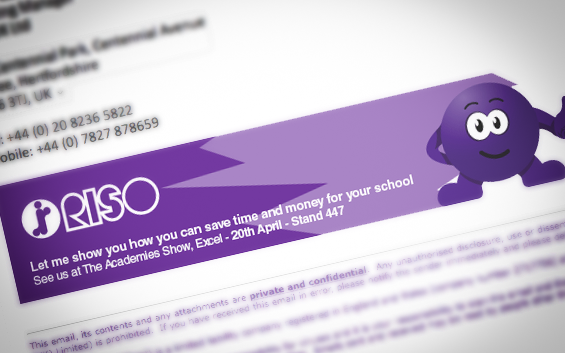 Together with all the little extras like storage, lighting, literature holders, media player and video, we organised everything and removed all headache for our client.
If you're in need of full marketing support feel free to contact us
RISO Logo Detail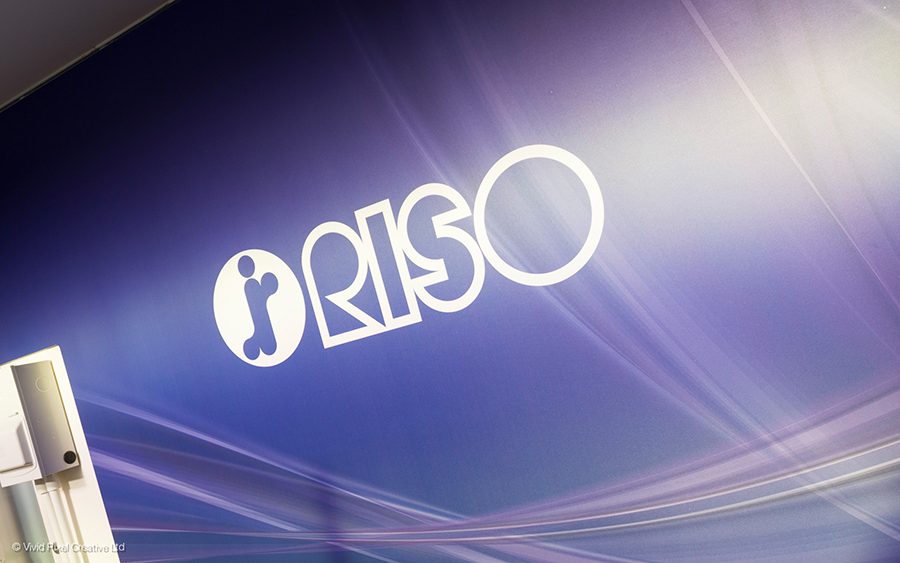 RISO's fleet of demo vans were in need of a makeover, both inside and out. Used to showcase their high quality printers, these vans travel the length and breadth of the country, acting not only as a mobile showroom they double up as a billboard on wheels.
Intergrated Media Screens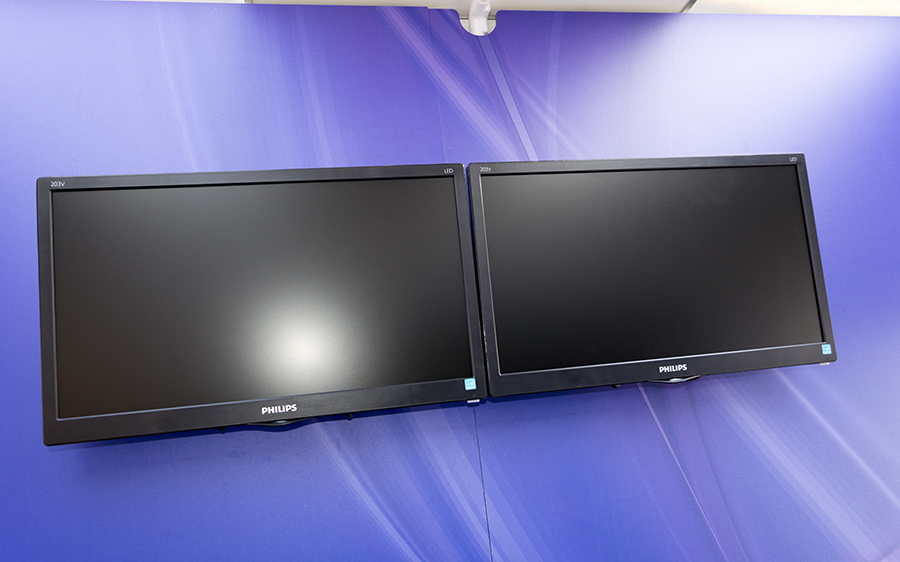 Taking both of these factors in to account we delivered a fully functional van, skinned with a new, vibrant and eye-catching graphic. This extended to the interior, where we added simple panels to the walls, working around existing features and integrating their media screens.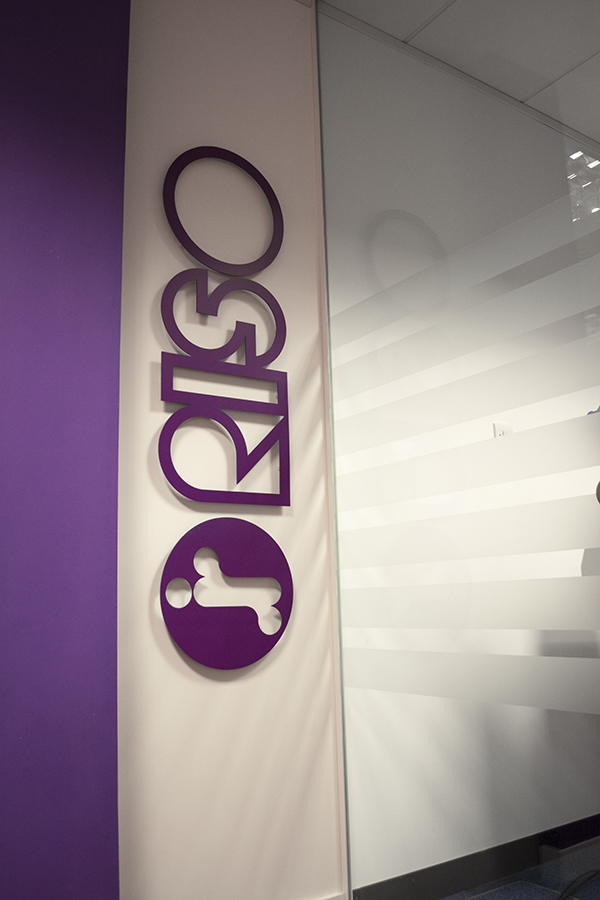 Along with the van update, we were asked to revitalise RISO's office environment and visitor spaces, providing them with some large format signage to align with the new brand guidelines.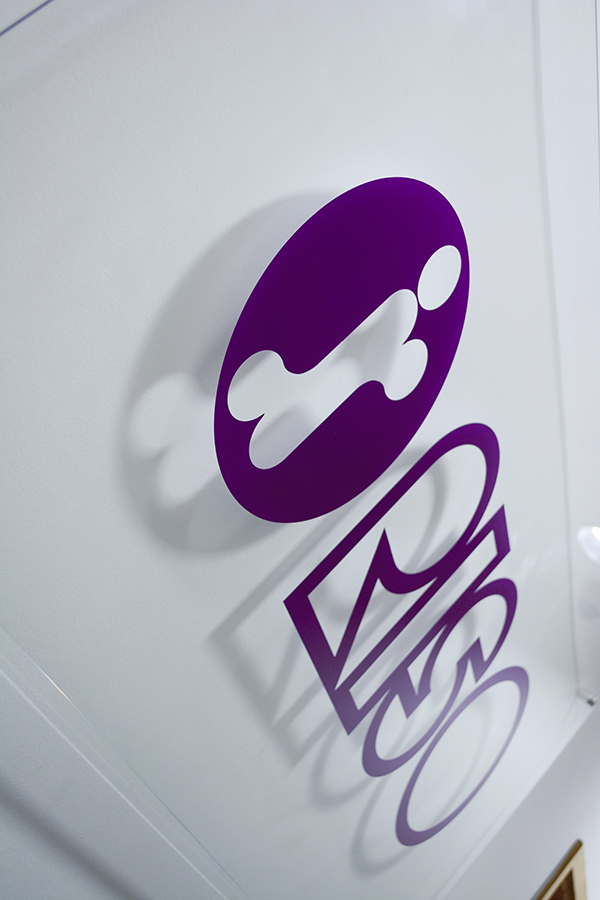 Reverse printed glass signs on stand off fixings and CNC fret cut lettering now adorns the walls around the building.
We were tasked with supplying other creative and marketing aspects that built into a larger set of printed and email campaigns plus additional display materials for the marketing and sales teams.
These allow the various facets of the business to align their sales to their market more efficiently with simple, effective messages.