How a small change made a big difference in a time of crisis. See how we transformed a simple presentation into a better user experience.
Problem
The current COVID-19 crisis has seen nearly everyone working separately and remotely from their usual offices, in their homes, alone in their office and so the need for better marketing communication, simpler presentation and easier distribution of information is now critical.
Continuity and delivering content when you're in a crisis or rush situation can be overwhelming, involve working with sometimes unwieldly or unworkable files and software that is just not up to the task. Thus, creating bottlenecks, slowing delivery and risking lost or diminished information that is valuable.
Take the everyday Microsoft Office suite that we all use to deliver, share and present material across the office or internet. What if you could transform an otherwise ordinary set of messages into a fully functioning document for recipients to interact with and use to report back valuable data from clients/prospects?
Objective
For example, one client required their global sales presentation to be tweaked and engineered to work portably and virtually, instead of in the normal 'face to face' situation. The sales process had previously included manually writing down every answer during sales meetings. Given the current requirement for social distancing, their sales presentation process had to rapidly respond and become more automated and intelligent.
Our idea
We suggested lifting the original content from the rather megabyte heavy Powerpoint file, with all its graphics etc, and simply laying it up as a more presentable, infinitely more portable PDF that could be navigated plus, a form that could be filled in "on the fly" and create the unique, saved info at the touch of a button for each client meeting, when online or during a video call/screen sharing instance.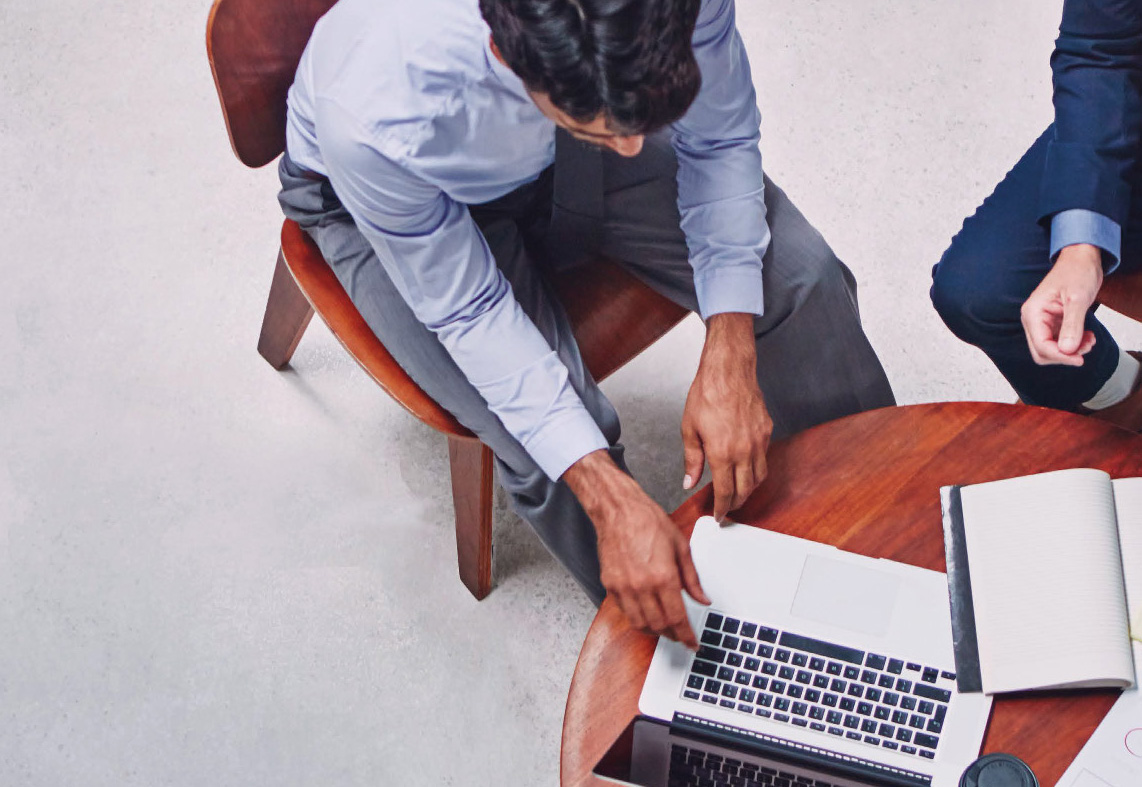 Conclusion/benefits
The file shrunk to 2% of the original size so it could be utilised promptly for conference calls, screen sharing or emailing to prospects/clients without bandwidth becoming an issue.

The final presentation became more professional with a slim nav bar to the side and it could be presented full screen with no visual disturbances or menus.

The addition of the interactive Q&A form at the end saved time and reduced paperwork that could get separated from the interview as it was now encapsulated in the one file.

People stayed connected, clients remained informed and reassured of a prompt, slick process.

The sales stream wasn't interrupted, it was actually streamlined and improved by questioning the user experience and improving it/adding to it.

This example took us just 6 hours to turn around, into a polished and tested product.
"I honestly think Vivid's motto should be "Keep Calm and Carry on!" That is what they best under pressure, and with sometimes frazzled clients. I am thankful for their patience, explaining technical speak in simple words."

RISO (UK)
If you would like to discuss your communication challenges, please get in touch and we can discuss some creative ideas or suggest many workarounds with the tools at our disposal.
We can help with anything that needs communicating or enhancing visually:
Animation (informative, product, instruction, technical etc).
Graphical (presentation, infographics, flow charts, team organisation etc).
Interactive (PDFs, forms, flow charts, graphics for apps/web etc).
Printed (posted items, if you're not pressed for time).
We can build the mechanisms to get these products out to your audience
Maybe you have a presentation to deliver, data to capture, a product instruction manual to automate or another process that needs designing or explaining in a coherent, unfussy way. There are potentially a thousand different challenges that need solving and we have the creative minds to tackle your marketing challenge.