It's not often you receive an epic testimonial but when you do it makes sense to just leave the words untouched for the case study. Here's the whole story of how we helped Validair build their brand – in their words.
"The Validair Group of Companies underwent a significant change in 2010 following the acquisition of two separate but aligned businesses. As a result the owners of the Validair Group found themselves in possession of three businesses, each with their own brand identity and each with their own strong recognition in the market.
We had to rebrand at least two of the businesses to match the existing Validair brand. On further consideration we decided to rebrand the entire group.
We met with Leigh from Vivid who looked at the logos and colour schemes and immediately gave us a vision of how we could make sure each business retained a strong identity, using entirely new group branding and then they took us on that journey!
We learned that small details could have a very significant impact on our having a consistent visual approach or a disjointed visual approach to our brand.
Vivid made sure from the start of the process, the theme of our branding was scalable and transferable across all platforms and all media.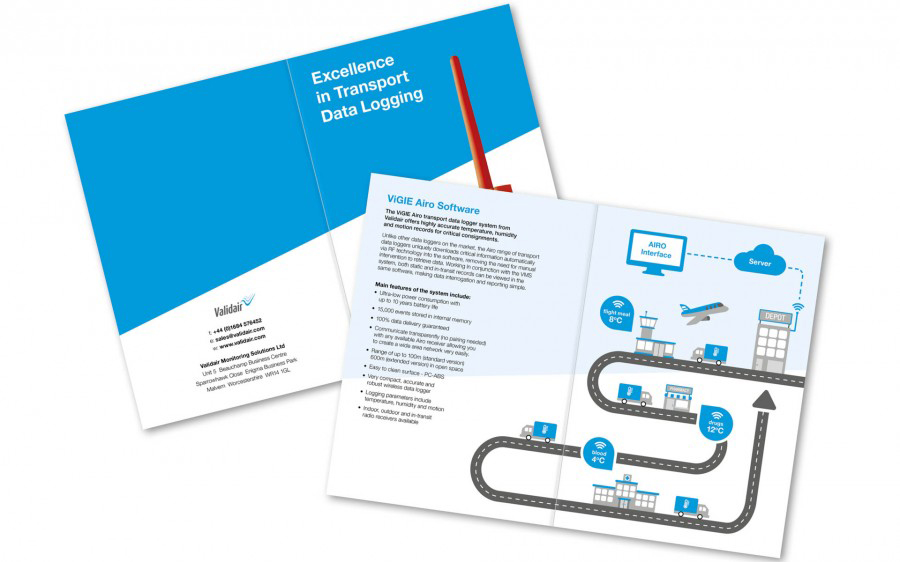 Our objective was to rebrand the three companies so they all had the look and feel of one entity. Vivid made sure, from business cards to exhibition stands, from presentation slides to printed literature, from letter heads and logos to corporate clothing and vehicle livery, no matter the media, no matter the application, our brand was unmistakable and totally uniform and consistent in every way.
To this day people still tell us that our business cards are the best they have seen, quality of material, quality of production and unmistakably Validair! Customers and friends commenting on seeing our "Validair fleet" of service vehicles on the roads or parked on a customer site, the stand out brand.
Vivid were (and continue to be) flexible through and proactive in the process, often guiding us through the options and helping us find our direction and our solution.
Vivid are much more than a supplier of graphic design and artwork, they are our "go to partner" to help us develop and maintain our brand and as a result our recognition is industry wide.
We have now asked Vivid to completely re-design our web site in line with the strong brand identity they have developed with us."
"For a small company like ours, we cannot afford an internal department – Vivid Pixel more than fill that gap for us and their team work hand in hand with our team – a strong supply partner for Validair."

Validair Group