Optimal Technologies are a manufacturer of state of the art robotic machinery including optical ultrasonic lens cleaning and hard coating systems, precision optics, semiconductor and medical implant cleaning and processing systems.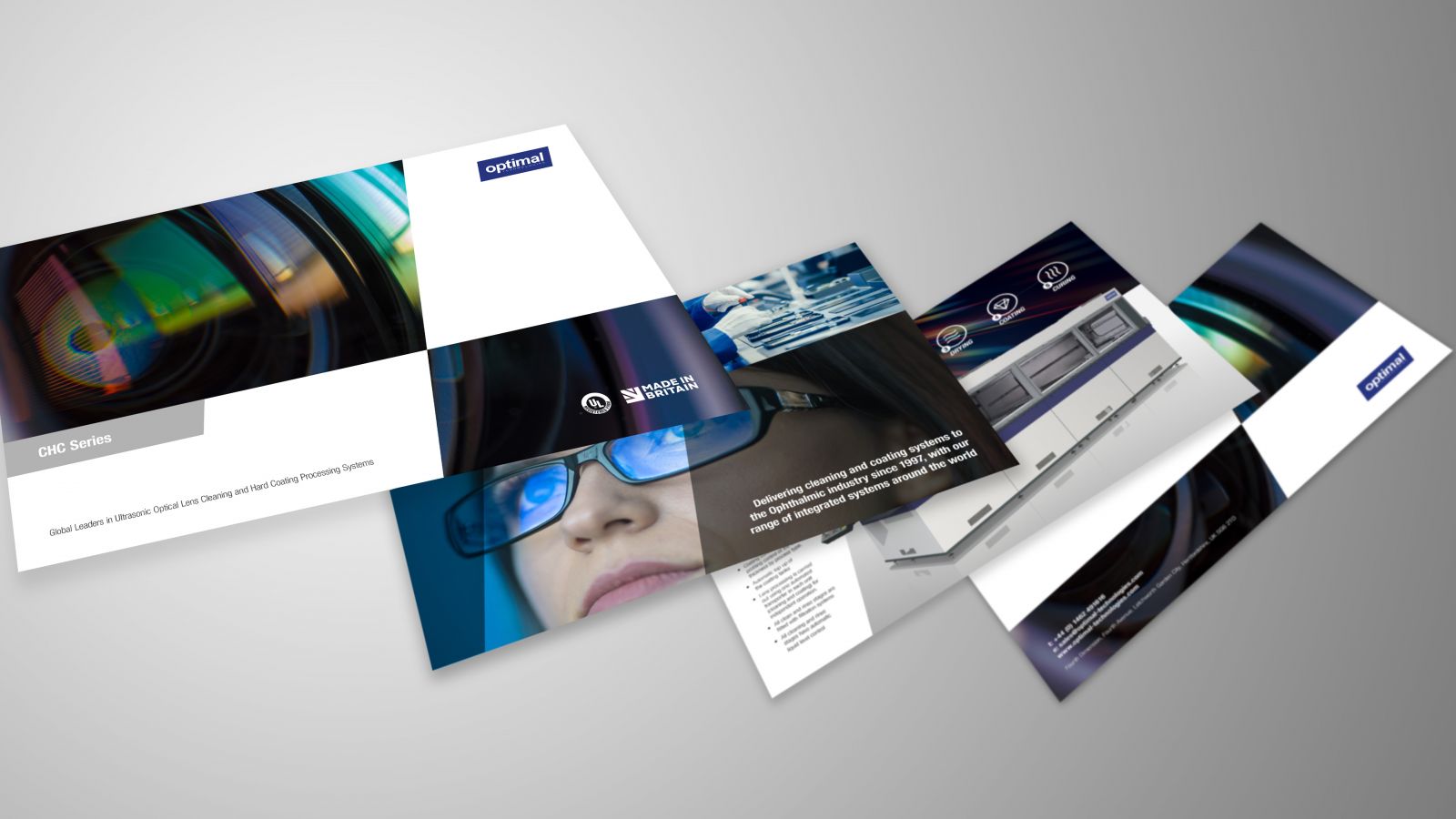 It is becoming more important to be able to communicate product features and service benefits remotely with so many of us realistically unable to meet up in person. Therefore, marketing and sales teams need other ways to get across how their company can help their customers and convince prospects from across a network connection.
With Optimal, we needed to not only develop a new set of literature but think about the fact that it would probably wouldn't be printed but delivered online. This meant laying it out for screens and not paper, landscape and not portrait, RGB and not CMYK, adding potential for clicks and other graphic zones that could animate in the future, once the content is ready.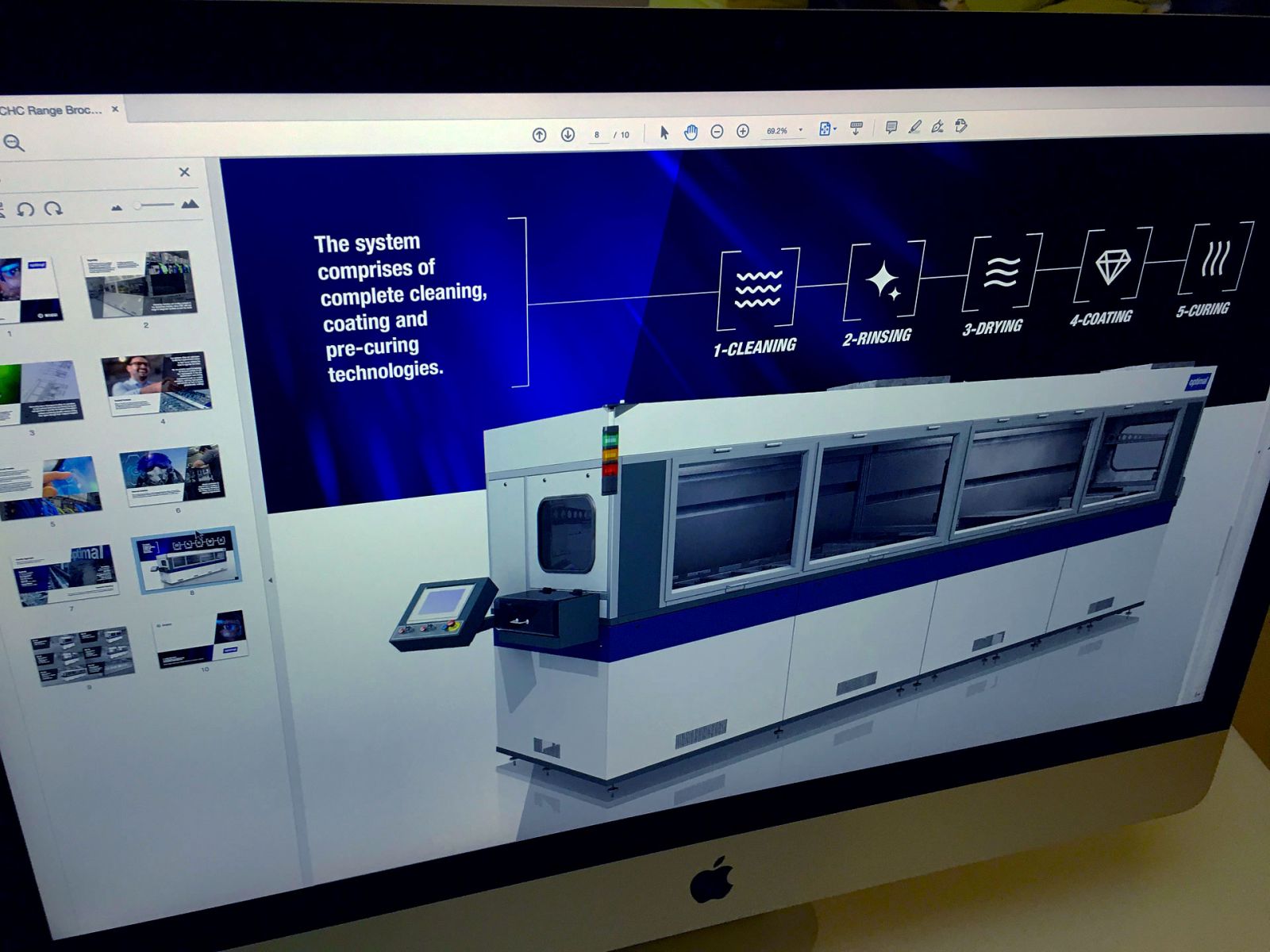 We also needed to provide a way for the sales team to neatly distribute these documents to their prospects. We did this by way of a simple, graphical email footer, with representational icons that a recipient simply clicked to get the documents.
If you have a communication challenge with your sales brochure or other PDF documents, please get in touch. A lot our clients are surprised to find that there is so much more you can use a PDF for.