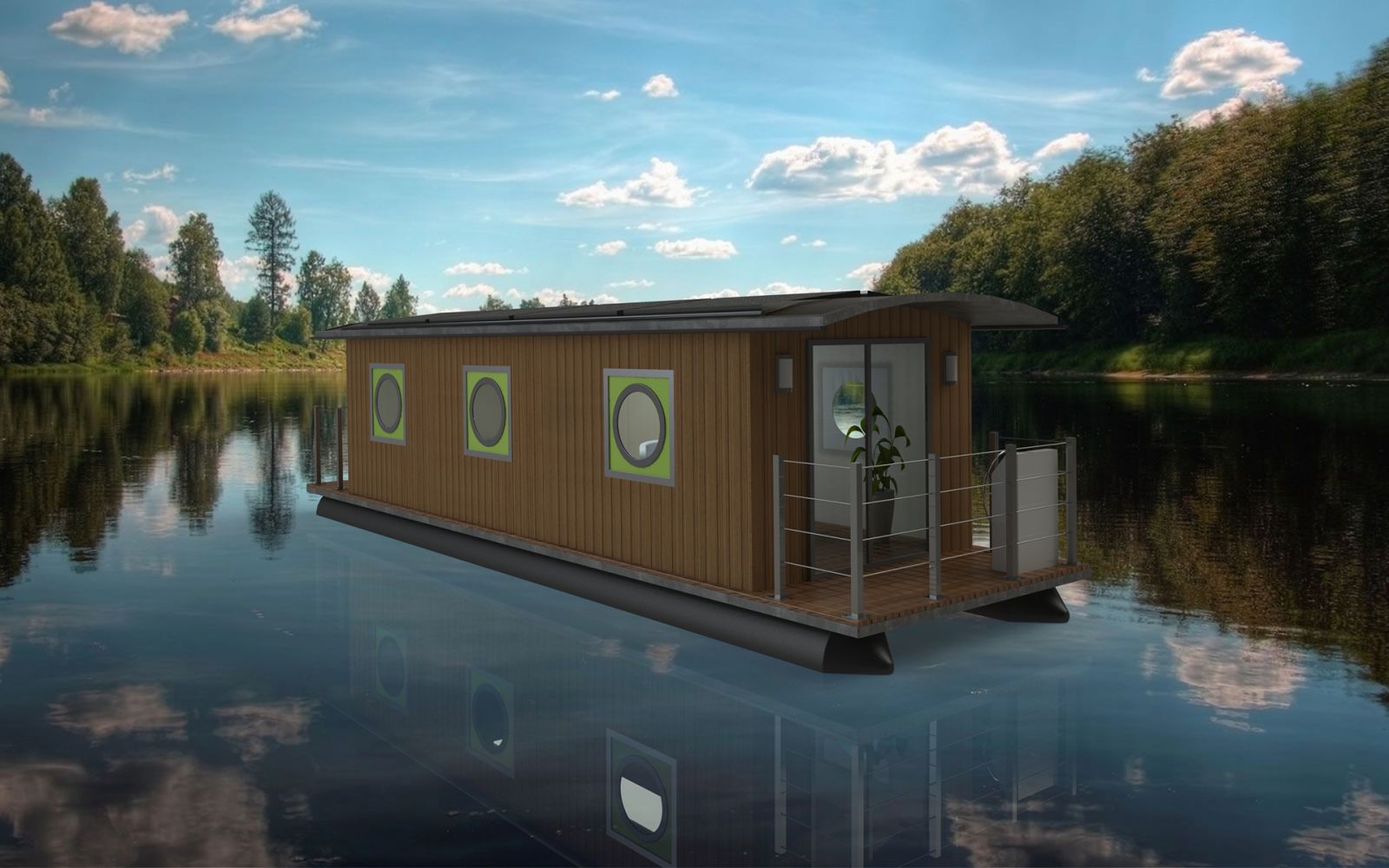 3D Render of a River Pod
We were initially approached by start up company The River Pod to produce 3D visualisation of their brand new river homes. The brief was to create 3D renders of the houseboats to be used as a sales visual and an aid to assist the production of the units.

Brand Identity
We offered River Pod some brand identity support initially, creating the logo and basic brand guidelines that were used to style their website. The logo was inspired by natural forms and palette to reflect both the materials used to build the units and the landscape that they will sit.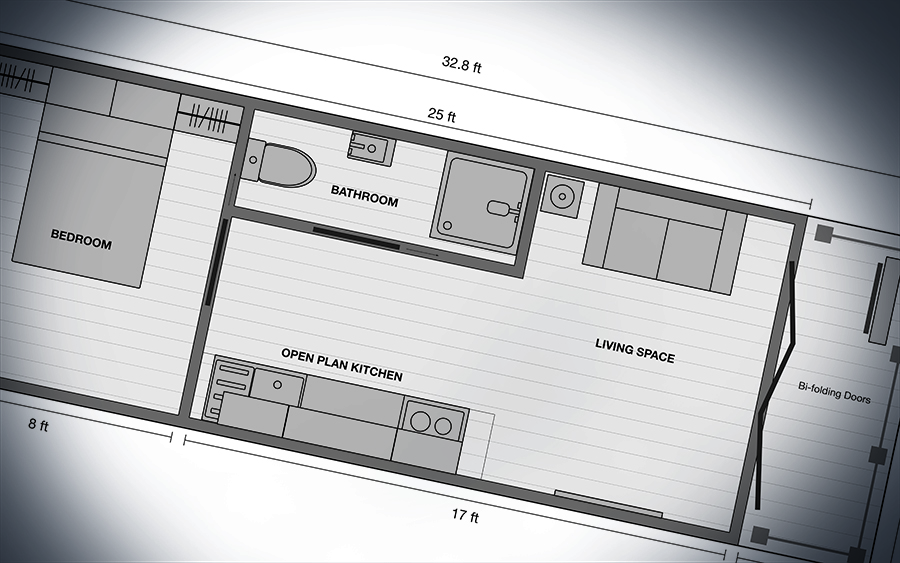 Floor Plan Detail
We have created additional 3D CAD and architectural style diagrams to be used on their website and sales material.