Leigh was recently invited back to visit his old school at Wrotham High School, where he is a volunteer Enterprise Adviser, sharing knowledge to students looking ahead to their potential future careers.
The purpose of this lunchtime session was a quick insight into 'what makes a good logo', as the students were being tasked with branding up their new creative writing group. They needed to make a few initial sketched out ideas and discuss them in order to move on to creating the final item.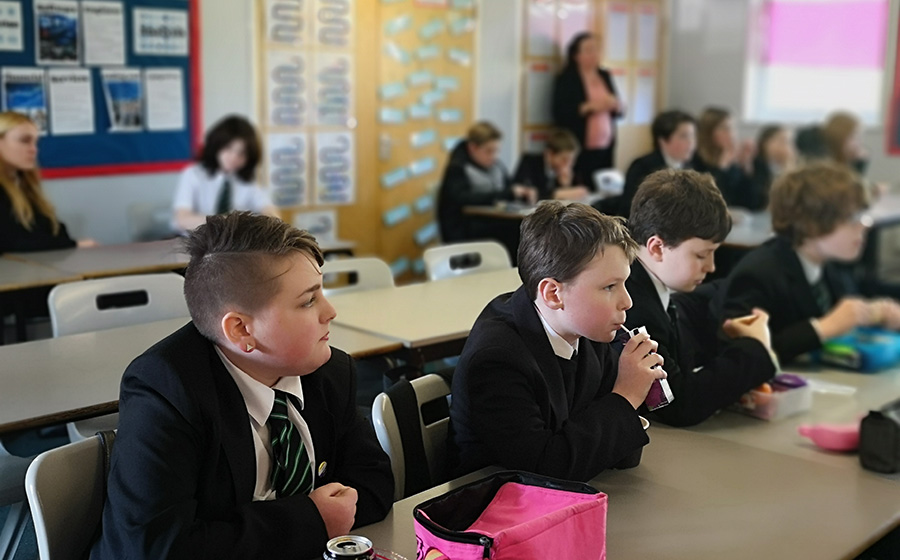 The session started with a brief presentation explaining the basics of logos, their purpose and how to end up with a simple yet successful result. After some questions and answers everyone began to draw and collect ideas with Leigh interacting with some of the students to explain and help more.
"I was often told off for doodling or staring out the window".
He was asked about doodling and if it was important in design, to which he replied, "Yes, I was often being told off for doodling, daydreaming and probably staring out the window a fair bit! Having left school, learned a craft which ended up in the design world, the importance of thinking/creative time can't be underestimated. Back then it was probably seen as wasting time but now we recognise that we need creatives, content builders, artists, doers and dreamers to design and innovate the future."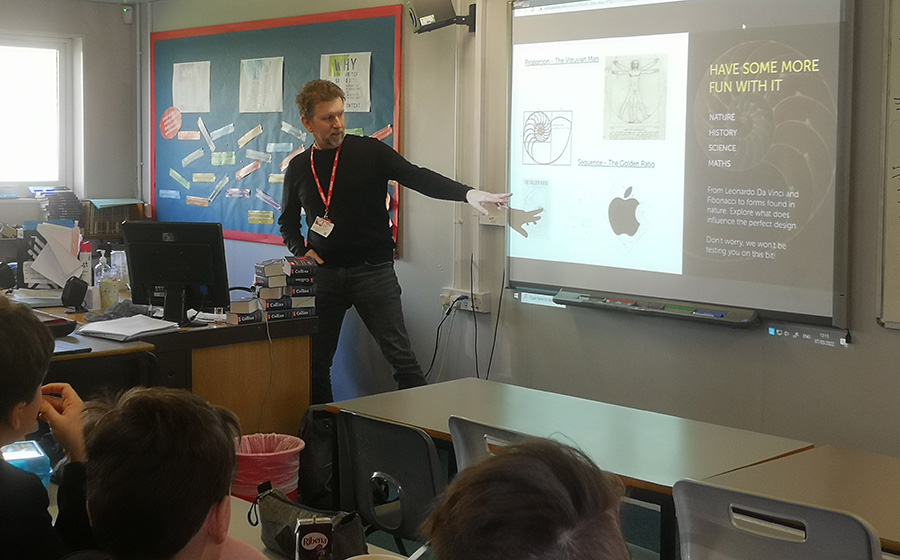 The session lasted for an hour and the class were then left to collate their work and later decide on a final design to be worked on. Leigh's looking forward to seeing how they all got on and the end result. Thanks to the friendly staff and pupils at Wroham High School for allowing us to share a little knowledge and experience with you, it was a fun experience.