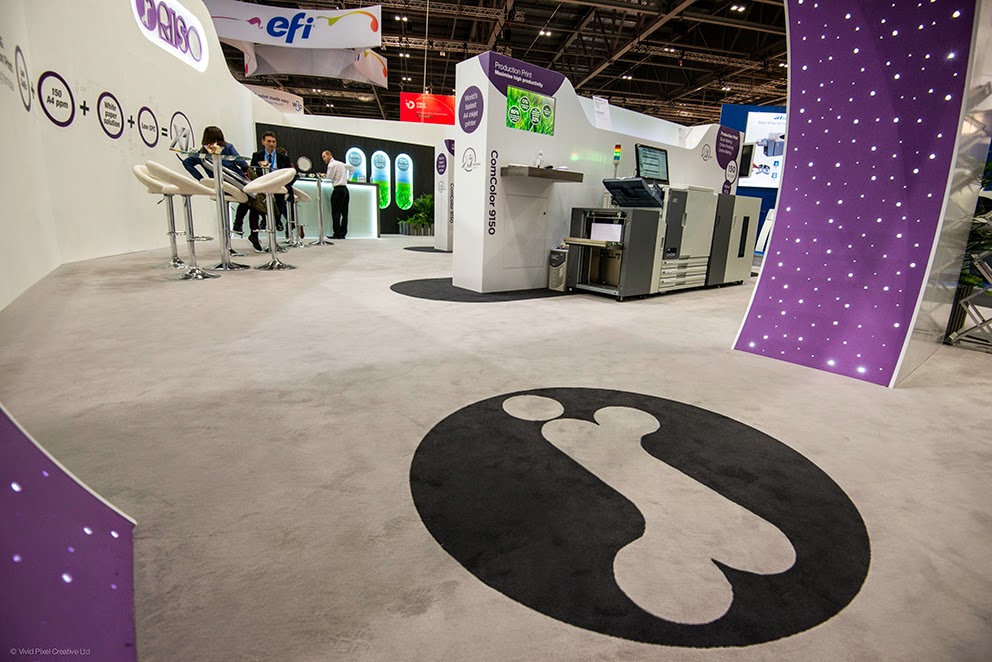 We passionately believe that there is no better way of marketing your business than starting with an honest face to face conversation. Events and exhibitions offer this like no other media can. Our stands provide lively environments showing off your product or service, where you can stimulate all senses and have an immediate and direct impact on your target market.
The Basics
1. It's not just about turning up - your overall expectation requires your time invested.
2. Plan well in advance in order to reap rewards and return on investment. (eg- where to reserve the space in the hall, type of visitor you want to attract, why you're there in the first place, how you promote service, people or product, the after show follow up plan….)
3. It does not have to be way out of your budget to be effective.
4. Think about having some kind of attraction, experience or interaction on it. This will grab an audience and, with thought, can be aligned to your industry.
5. A well designed/planned stand will attract more visitors. A DIY design will only cheapen your message further and you will most definitely spend 10 times longer designing it than we would!
To give a real example - A simple 4-5 hour exhibition graphic project was quoted for a client on a tight budget. They spent nearly 3 days laying out a design and then several more hours correcting all the postscript errors in the print file. Then later admitted "a valuable lesson was learned the hard way and wished they'd left it to the experts!"…
We design, supply, build, transport, space and project manage all size events on several budgetary levels; from small 2x2 shell schemes to larger bespoke space only stands which require H&S, risk assessment and method statements. We can combine many kinds of product, substrate, LED lighting effects and rigs, stretch fabrics, rear projection, video walls, integrated IT and A/V and are always on the hunt for new and unusual ideas and materials to give you that edge.
We also help you with the peripheral stuff; organisation, marketing, furniture, freebies and most importantly the overall visitor experience.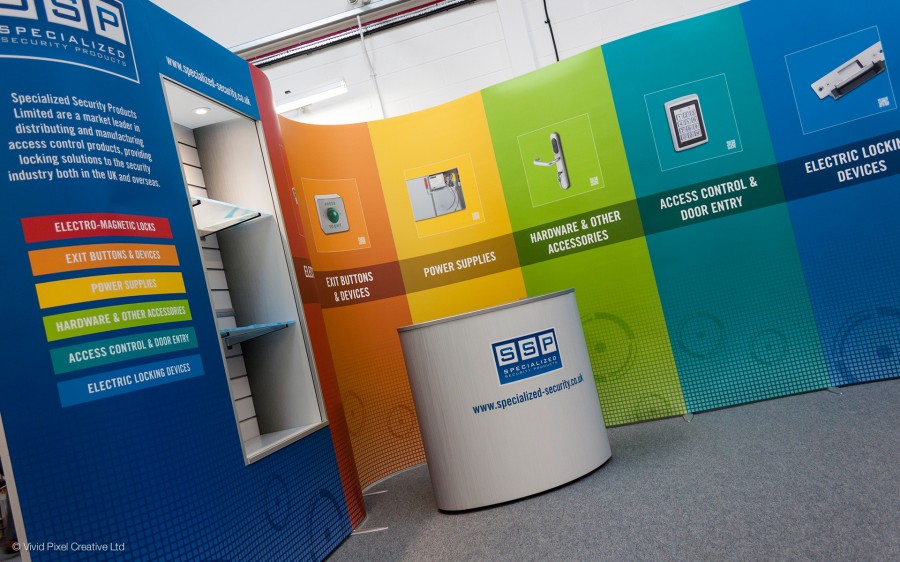 For the smaller "serial exhibitors" or event goers we have many high quality self-assembly systems that all carry a lifetime guarantee and most of these are modular with some clever accessories. They all pack down neatly into wheeled flight cases too.
If you would like more info regarding our exhibition design and build services, feel free to contact us for a friendly informal chat. We would love to hear from you.