An exhibition display system doesn't have to be rigid or limited to the 'straight out of the box' elements.
Though the Versaform product range comes with a host of 'add-on' accessories and attachments; tables, counters, ultra lightweight retail slat wall for clothing/product hangers and posts, lighting, cupboards, shelves, doors, overhead rafts, media modules to TVs etc. We can also adapt it to cater for many bespoke needs such as in the Paramount Medical example below. A retro fitted product that allows a live, "on stand" demonstration.

We can take a generic framework and adapt in to an attractive and truly versatile stand for your business needs.
Turn your stand into a boutique or retail environment with the extensive point of sale units the system has to offer, showcasing your products in the best way possible.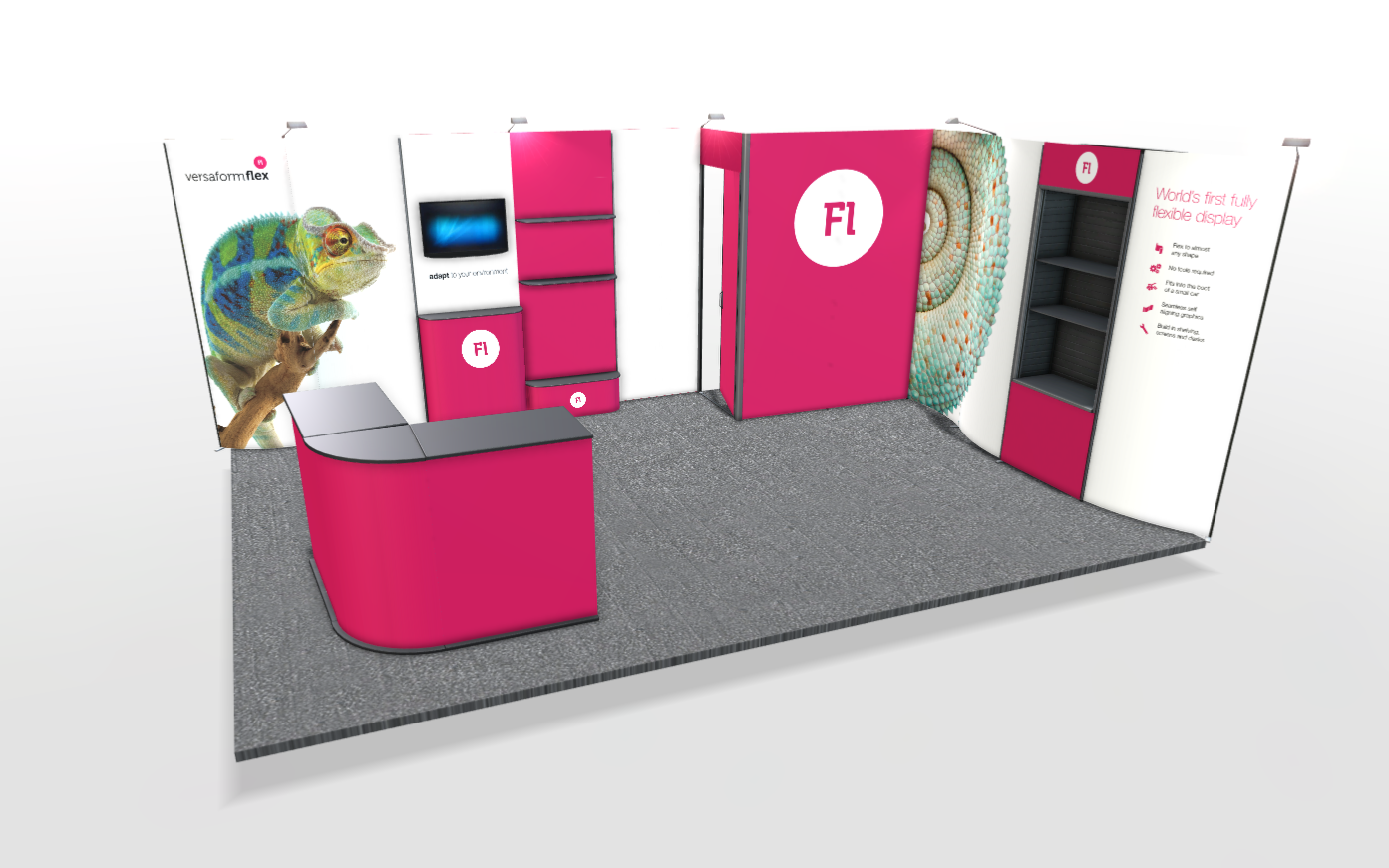 Integrate TVs, iPads and other media screens or tablets to create an exciting way of sharing product media and brand information.
Each accessory can be tailored to almost anything you would need at an event, ensuring your product or service is gaining maximum visibility.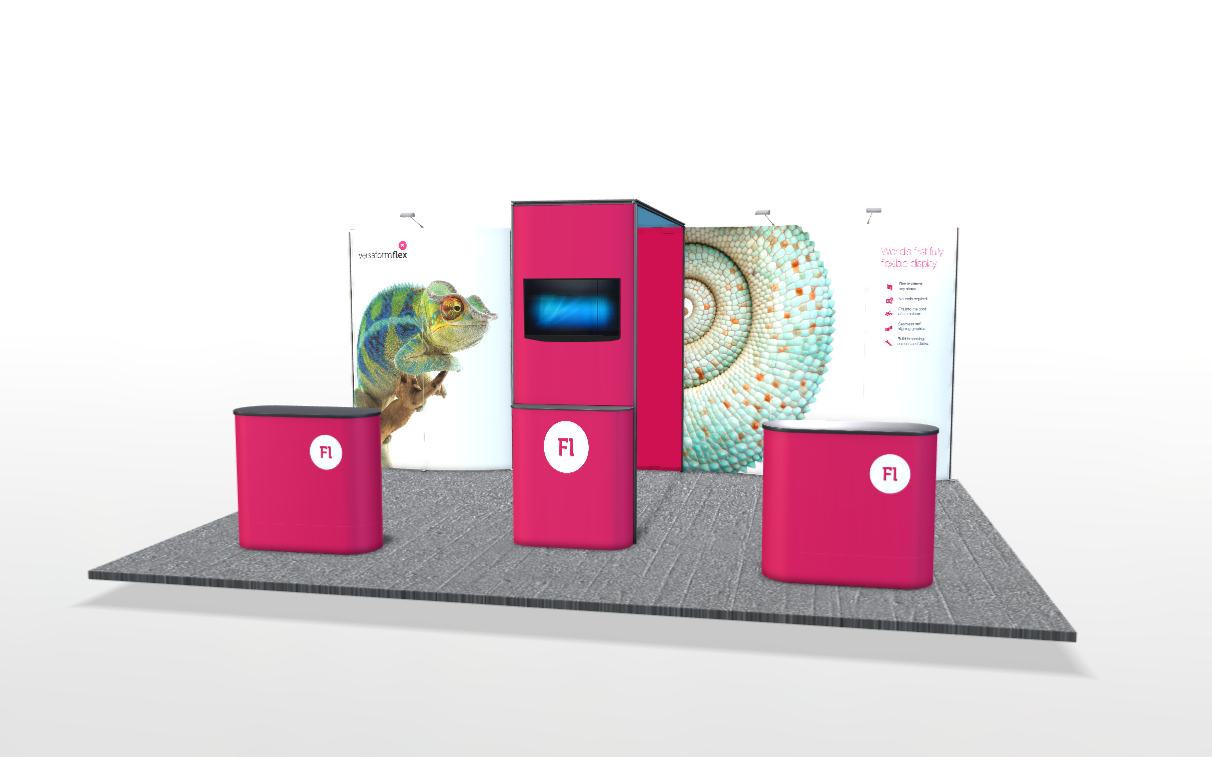 This flexibility allows you to create a memorable user experience on those all important days allowing your stand to work hard, capturing attention of your prospects so you don't have to.