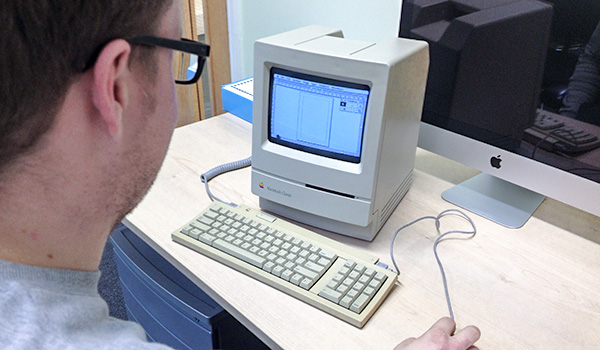 Having been with Vivid Pixel for almost a year now, I felt it would be a great opportunity to reflect on my time with the company and my experiences of undertaking an apprentice type program.
I firmly believe that an apprenticeship is a higher form of education that encourages higher standards and builds confidence. However this wasn't always my attitude towards apprenticeships, having already undertaken several internships, I felt that they were a sly way for business owners to get cheap labour, while offering the employee little responsibilities but plenty of tea making skills.
When I graduated from university I found myself in a confused situation. Having spent around 18 years in education I was under the impression that I would be in a privileged position to start a career in my chosen field. I soon realised that the key thing I was lacking was work place experience.
With this in mind I spent the following two years trying to gain as much experience as possible, ensuring I had my fingers in many pies. I undertook varying roles within the creative sector from exhibition curator, education assistant, arts events management and freelance photographer. However with little income and pretty much working for nothing in exchange for industry knowledge and "experience" I found myself questioning whether I had chosen the right career path.
With little understanding of the creative commercial world I was a little nervous yet intrigued when I first started work at Vivid Pixel. Within no time at all I felt right at home and part of the VP family, having a design guru in Leigh I was soon introduced to the business end. I became acquainted with the basics in colour, exhibitions and events and the tools I needed for the job - Adobe design software. I started by shadowing Leigh on the basic proofing procedures for print ready work, to now having the creative freedom in art working a job and liaising directly with clients. It is a real boost of confidence being given the freedom and trust to represent the business in this way.
I have learnt a great deal within the short period of being with VP. I feel my personal and professional outlook have dramatically changed. I have a new found confidence within the work place and also have a new bunch of transferrable skills.
My early experience working on space plans and designing exhibit stands for the commercial market has definitely enriched my understanding of spatial awareness and design. These new skills have already fed into my own curatorial practice and I feel stronger and a more confident curator.
I am very appreciative of my experience here and before at university, the skills I acquired and the critical person I have become. However I feel that being in a work based learning environment is giving me an enriching experience, providing me with invaluable hands-on skills. I would completely recommend apprenticeships to both prospective employers and employees. Plus with optional tea making practice!