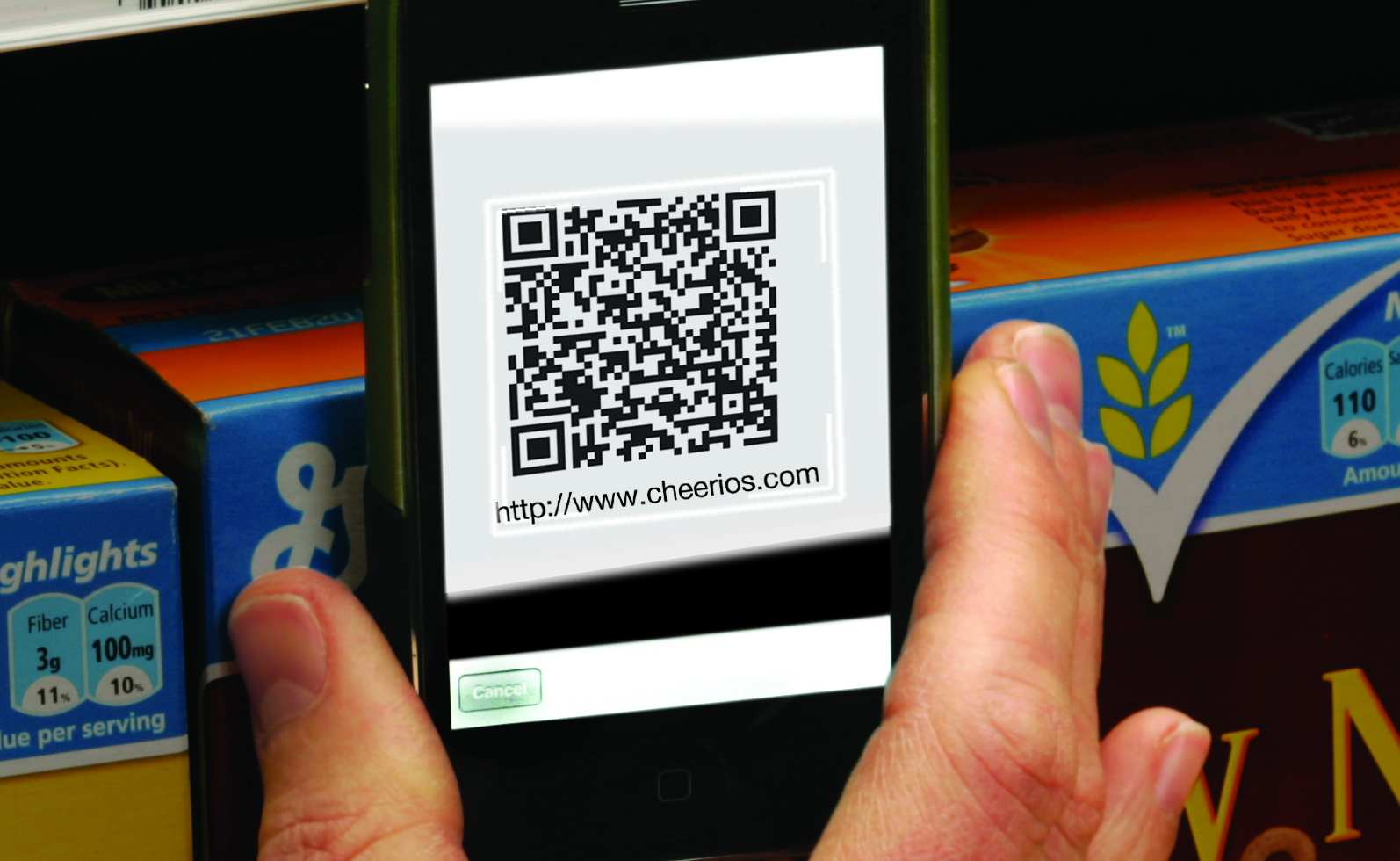 This topic is not just about QR (Quick Response) and related new technology but where it can be used creatively and is relevant within your business environment.
QR codes
Well you've probably seen them, the little "mosaics" on store shelves and in certain advertising or marketing environments. The QR code is a fairly recent idea for businesses, marketers, retailers, online shops and well, anyone who runs a business with something to say, sell, organise or drive their client base towards. They can trigger an email, text, web promotion or movie and the best part is they are free to create and use, all you need is the know-how and a valid reason to use them.
Maybe you are already up to speed with QR technology and you can scan the code below. If not, please read on.
If you own a smartphone and have access to the internet where you are, this should work:
First search for a free reader app from the iTunes store or for Android/other alternative etc.
A good free one we found was: QwikScan for iPhone.
Once the app is downloaded and installed, try it out on the code here.
If you want to create your own codes then you can do that here too for free and then use them in your marketing.
QR is used to great effect on this Tesco example from Korea and how they managed to compete successfully in a foreign land. If you don't want to do this with your phone now simply scroll to the bottom to see the YouTube video on your monitor (please adjust your volume first as it's quite loud).
Good and bad
Well we can't think of many downsides to this being as it's free. Only that it could be used in the wrong way, i.e. if your page the user is directed to is not smartphone ready and doesn't resize to the desired format; or your application runs in an environment where there's no internet or 3G access.
More demanding applications beyond QR
We at VP see the QR code and more complex scan technology like RFID tagging (Radio Frequency Identification) having a growing relevance in the creative industry and immersive environments where there is a demand for user experience. These clever additions have a real relevance where a product is present and also where it isn't. This may sound contradictory but that's what's so interestingly "black and white" (pardon the pun) about attempting to integrate technology into our creations and give the user, viewer or buyer something that aids or adds to their experience.
Where can I use this?
Imagine you have an event, exhibition or in an environment where you want to invite more interaction from the public, deliver some free information, a new offer or even collect data via this method and transmit it elsewhere via a network (intranet or internet or website). That said, this is not licence to just add these to everything you can lay your hands on as it will just disengage or breed annoyance with end-users. We strongly believe the technology should be used where it actually adds value, interest, informs or even simplifies a process. It can even have artistic application with some imagination.
This technology is relevant to probably all sectors of business and society: medical, education, retail, government, travel, art and entertainment to name a few. Plus in a few years all phones will probably be capable of reading - where a phone/reader is required that is, scanners can take other forms and tags/codes can be hidden to retain a seamless experience.
How?
If you would like to talk to us about how we can build this into a project to enhance your business, event or project, then we would love to hear from you to discuss some ideas.
We are currently developing a pioneering project with our tech partners that enables the end-user and presenter to integrate and interact the virtual and the real within their on-site training and exhibition environment (watch this space for more news as this project develops). Our partners are at the leading edge of this technology and when combined with our creativity, a project becomes something entirely different.
It's an exciting time to get interactive and creative!