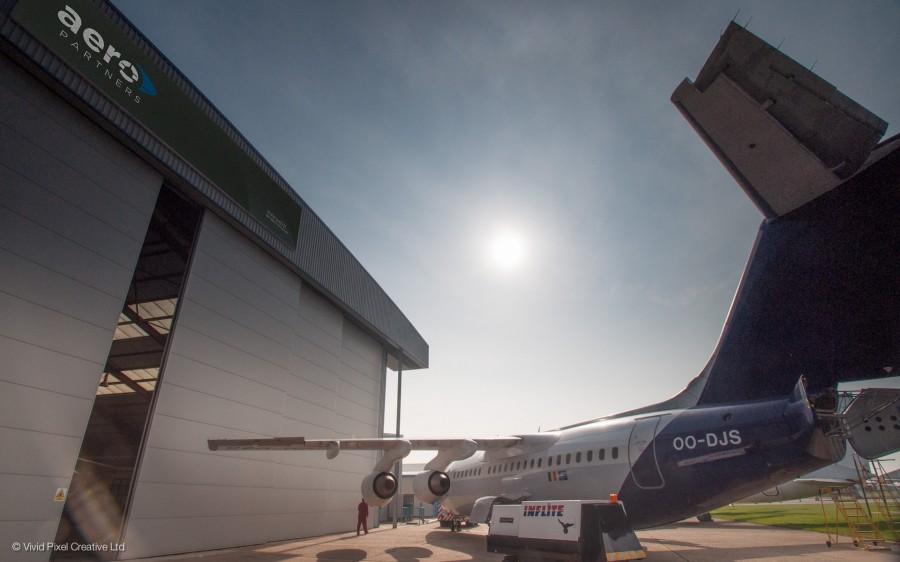 Rebrand, brochure, business cards, signage, exhibition, animation.
"We engaged Vivid Pixel, through recommendation, to create a rebranding of our existing business. We asked Leigh at Vivid Pixel for a professional corporate logo, brochure design and exhibition stand including a video media element.
In our crowded aerospace industry it was vital that our company branding was handled in a professional manner to put Aero Partners Ltd in the forefront of our customers' minds. I am happy to say that Leigh and the team created an excellent series of products which we are really proud of showcasing. We have had great feedback on our "new look" and would like to thank Vivid Pixel for putting us back on the map."
Paul Blake (Sales Director), Aero Partners Ltd.
The Concept Journey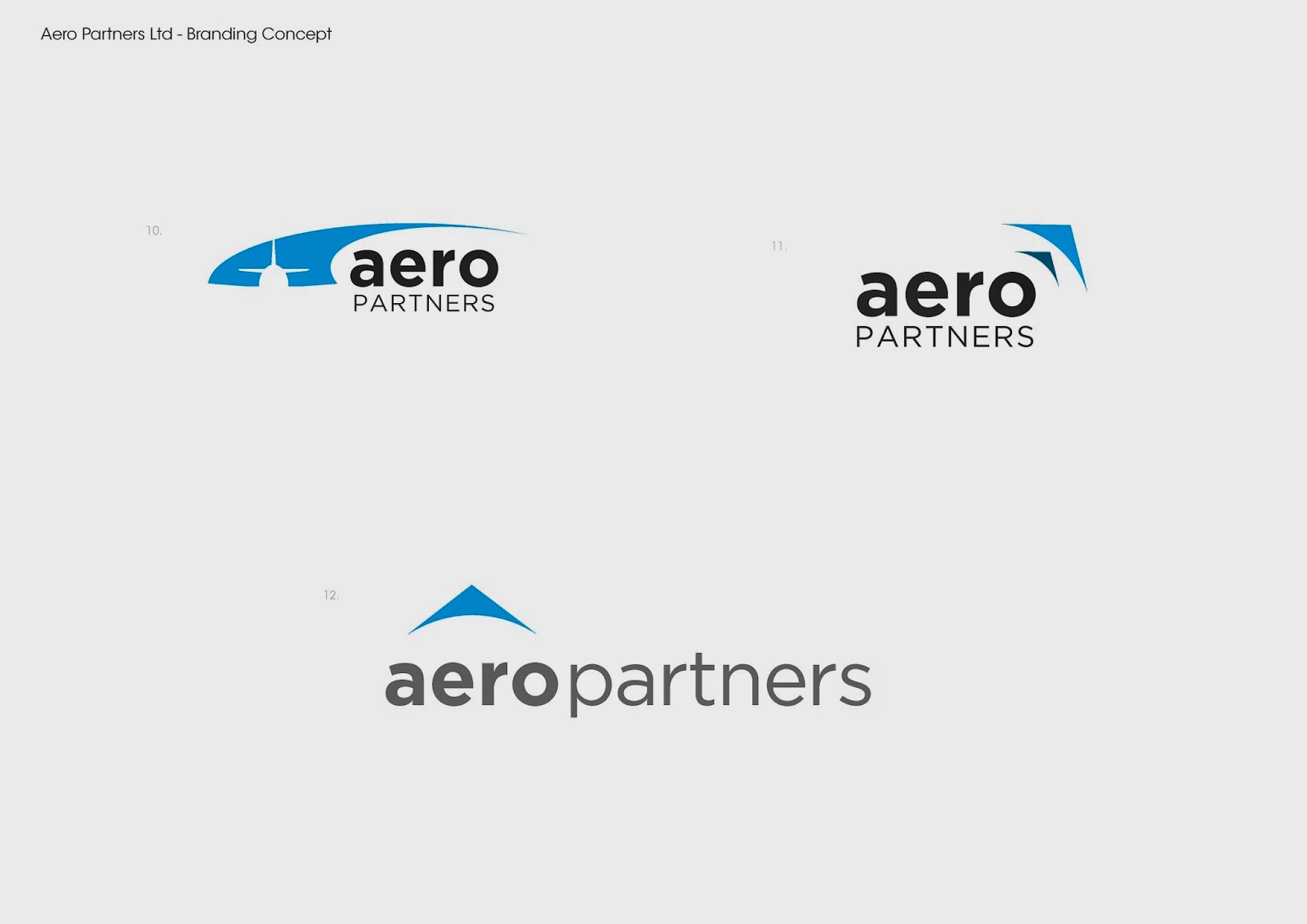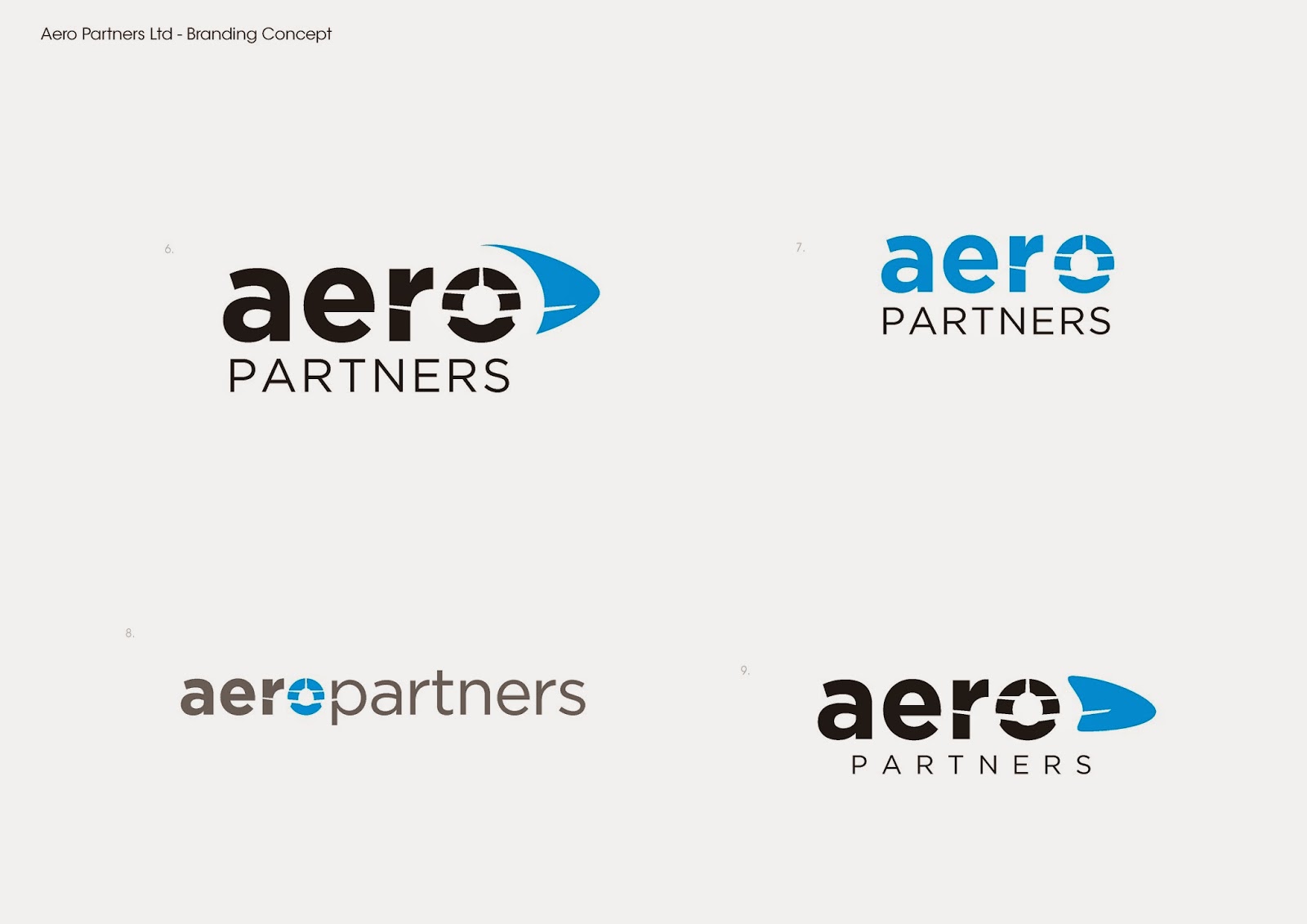 The Chosen Logo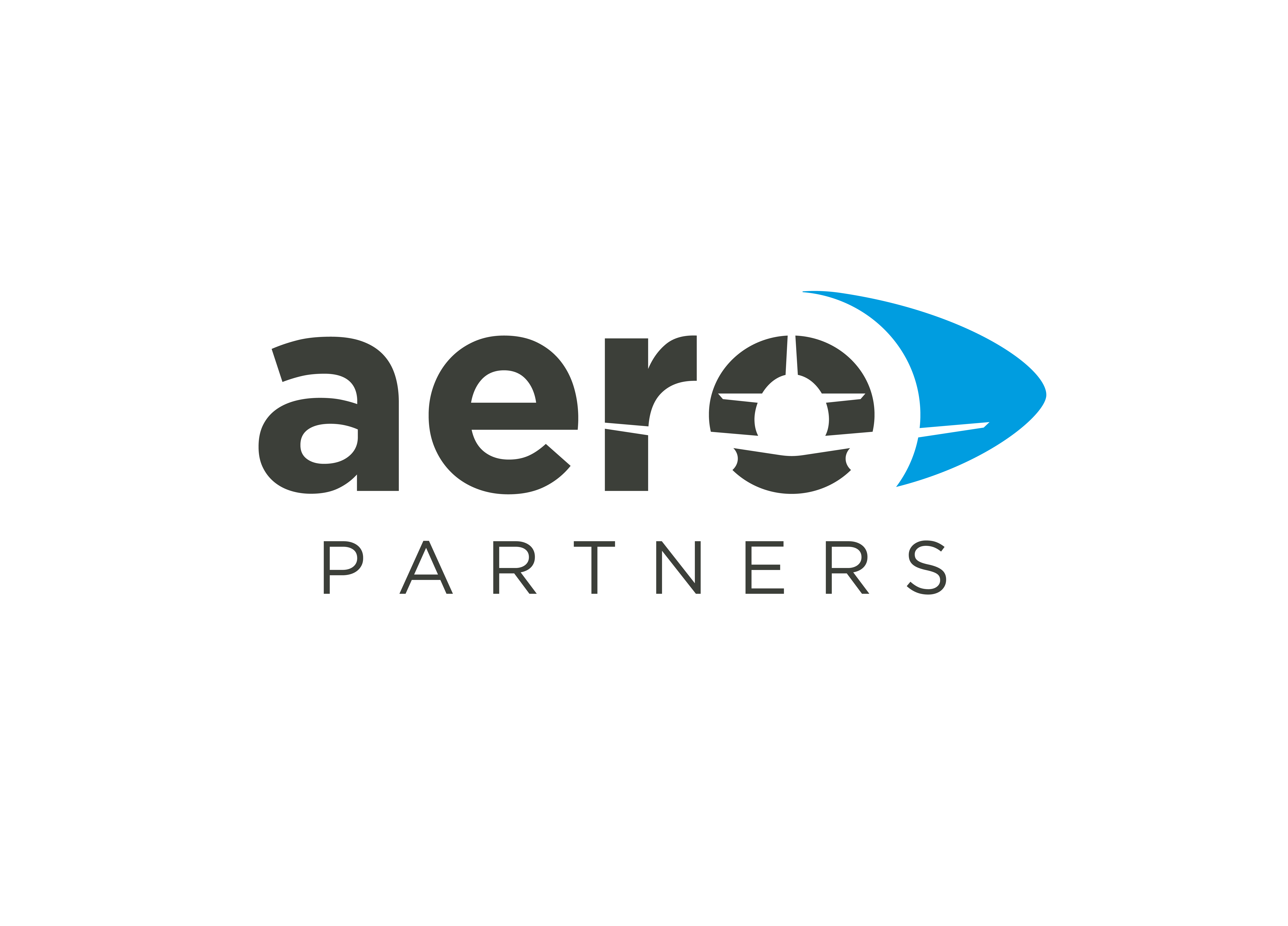 Vivid Pixel were approached by Aero Partners in Southend Airport to help build a new image for their 12 year old business. The brief was quite straightforward and required a complete re-brand with logo, stationery, mini brochure, signage and an exhibition system with associated screen media development.
The Stationery Set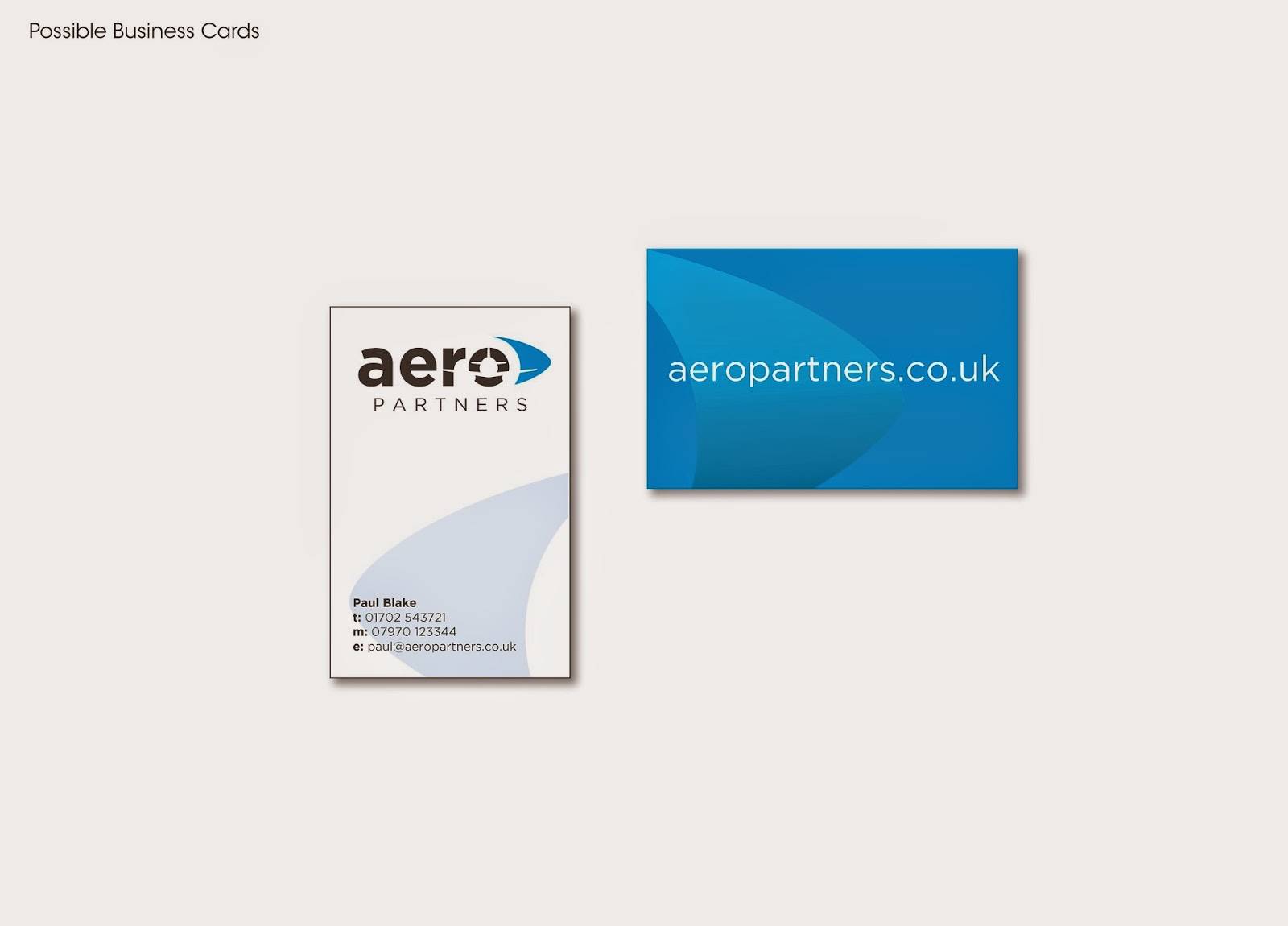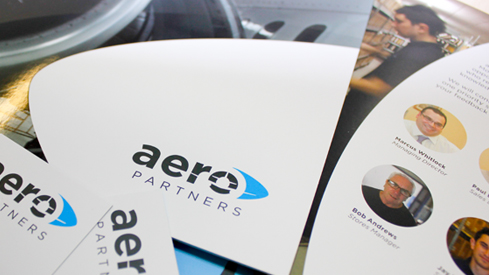 We first went about discussing with them how they felt they were currently perceived within their market by their clients and how they would like to enhance that perception and build on it. We came up with a a series of about five raw concepts which soon developed into a single theme and a favoured colour scheme. The final choice has one or two nods to aircraft elements like a nosecone, circular forms and the negative space that hints at a 747 coming in to land.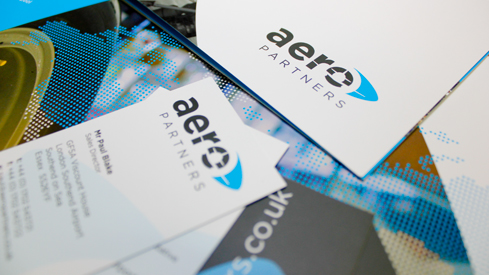 We were also tasked with art directing the photography as this would form the structure and direction of the brochure. We then formed a shortlist of chosen imagery for each section and set out two design layouts for the brochure. The final design keeps the curved theme, aircraft shapes and also an elegant curved spot varnish to the outer cover was added over the matt laminate to just give it that extra lift. The brochure is a simple square 210 format and is perfect for a compact business product like this.
Next came the exhibition stand. The client had previously seen our Versaform Flex system and was immediately drawn to the flexibility and 'tool-free' modular nature of it. Not to mention the ease at which it simply does everything that is required of it and all this packs down to fit in the boot of a car. The system has a unique monitor and table attachment option which was chosen here and hence the requirement to add a little animated message and slideshow.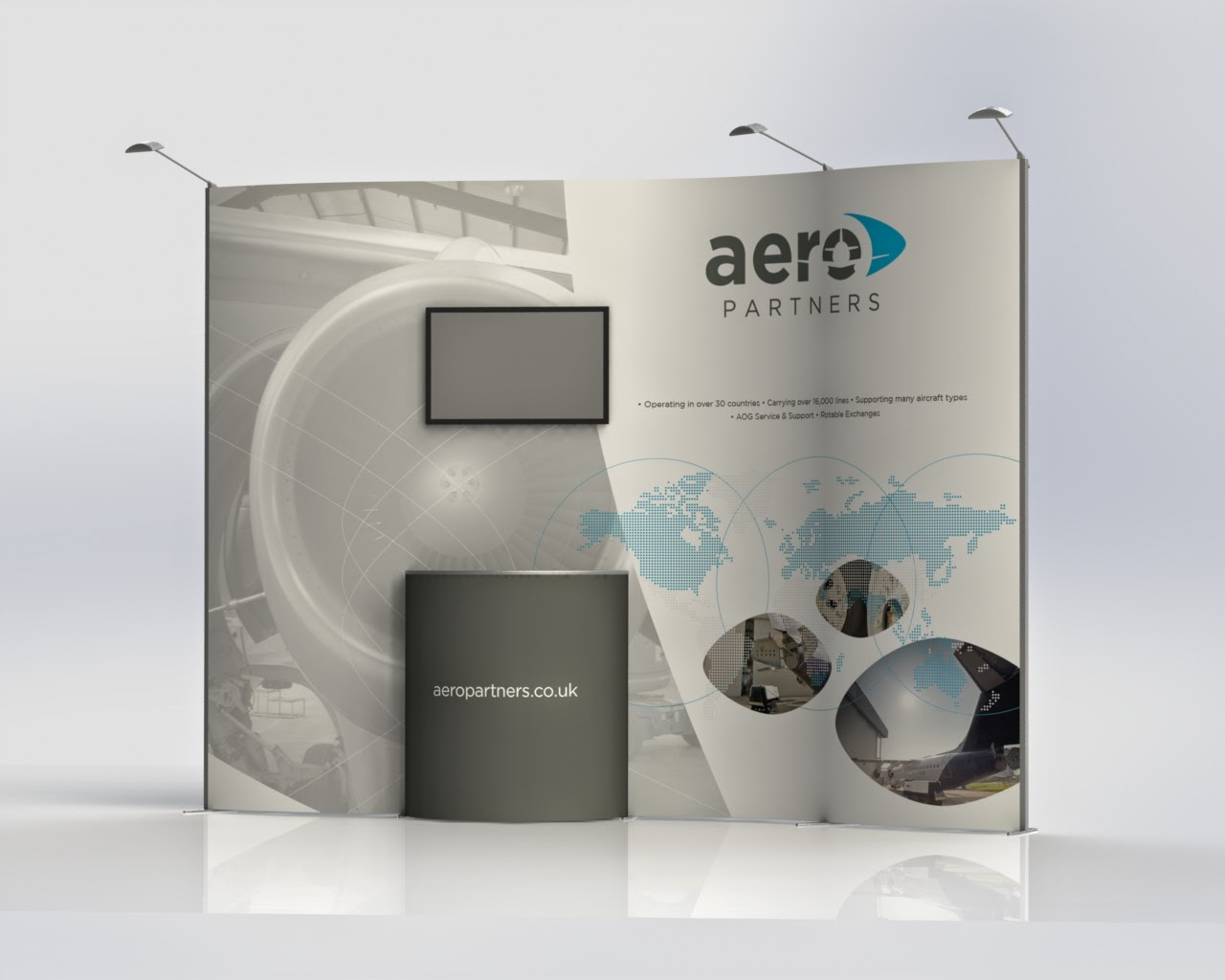 The animation script with short, simple messages was provided and we went about building this with animated type, graphics and logos to keep it simple but eye-catching. We rendered out the final movie loop and this was delivered for use on Aero Partners' own equipment (again this easily integrated into the whole scheme and saved on unnecessary cost).
Overall the project went smoothly and was met with many positive comments from the client and their many visitors to the stand on the day too. They are left with a professional image that will serve them well into the future and a self assembly exhibition system that can grow and shrink with their needs. It also serves as a highly effective reception welcome graphic while not 'on the road'.
Interested in enhancing your business image or simply looking to refresh your logo? Vivid Pixel would be happy to offer a no obligation meeting to discuss your needs.
Please contact us to arrange a meeting or simply call us for some friendly advice.