In the below case study we explain how we implemented a strategy, built a story around a character applying some simple story-telling rules, to increase awareness and instil memory of a brand and its main product by focussing on one of the many benefits of that product.
Brief: To increase awareness of end-user cost savings by explaining the products' benefits over its rivals and settling the myth about colour printing being too expensive over traditional office mono and colour copiers, mainly to the education sector. Also to introduce their print audit and efficiency review demonstrations to their clients showing how they could save money.
The A5 handout used in sales meetings and events
RISO wanted to break the common misconception that office colour machines are usually expensive, slow and have more to go wrong. Their range of units actually give more back in being super fast, with low downtime, low colour cost and superb eco credentials.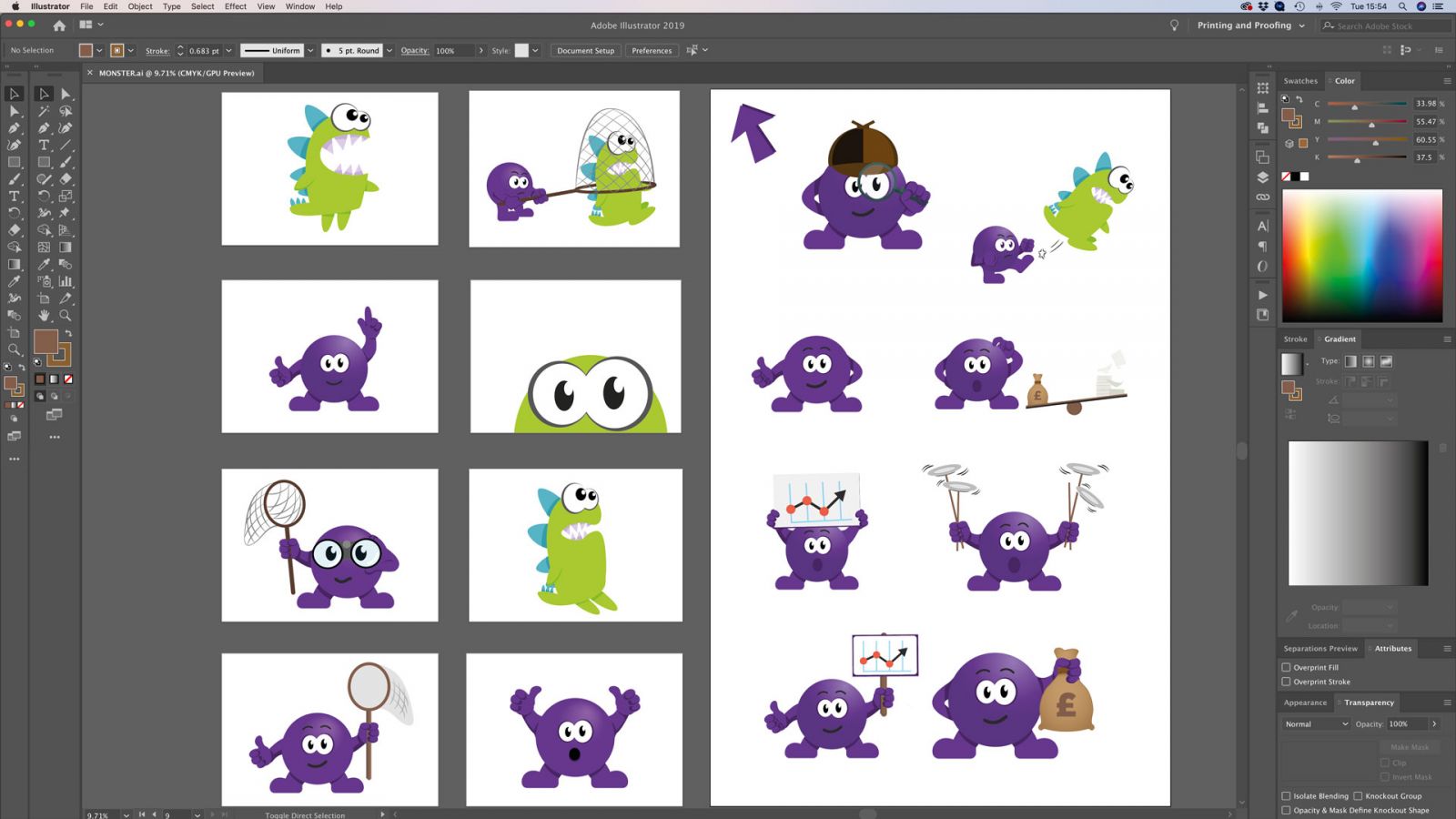 Designing the character storyboard in 2D
The initial idea was that they wanted to create a "bad guy" character or monster that appeared to steal or literally "eat" the end-user's print budget. We suggested the monster could be made more of a fun, anti-hero type (so he remained loveable yet mischievous) chased away by a purple "good guy" character as they already had stock boxes of branded purple squeezy toys that were handed out at shows. These would become the "good guys" that would trap the print monster and thus save the print buyer money.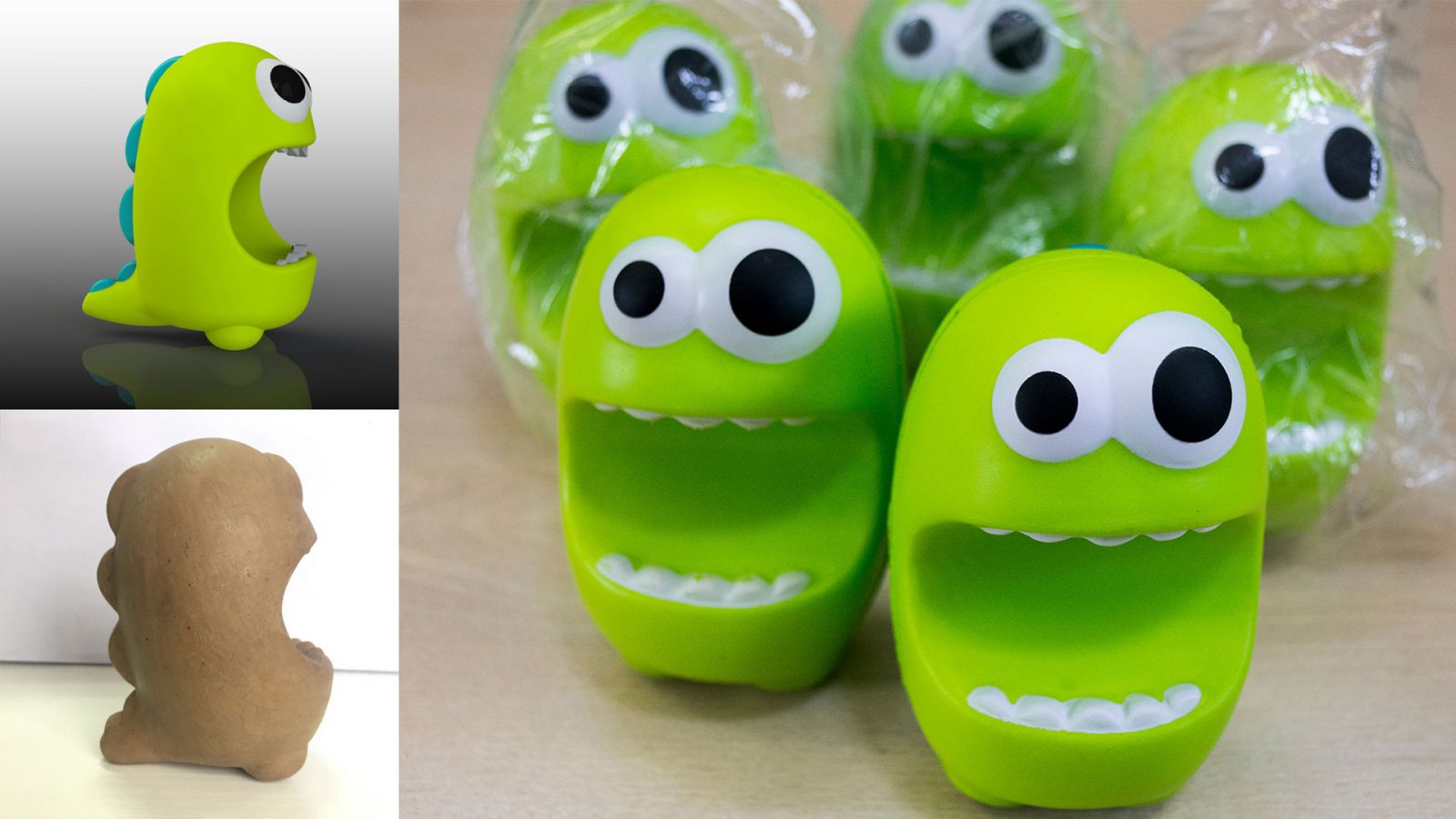 Then the 3D was modelled, clay cast and prototyped before production of the squeezy toys
The way we portrayed the characters was two-fold as one already existed as a real toy and the new one needed working up from scratch. We had to develop a 2D version of both to tell the story in print, email campaigns and on various displays. Then once the momentum took hold in print, the 3D monster was developed and produced en masse for the forthcoming events.
Finally at the events, the set up is complete
The campaign lasted for nearly 3 years and was a popular theme for both the sales team and the visitor alike. So much so that a year after the end of the campaign people were still asking for green monster toys!

Read more here on this topic on our blog: How to Engage Your Audience With a Story (and have fun doing it).