CHt (part of the Laing O'Rourke Group) contacted us because they wanted to attend a series of "Meet the Buyer" exhibition events and more.
Their criteria stated quality and longevity as the most important factor when buying their display stands.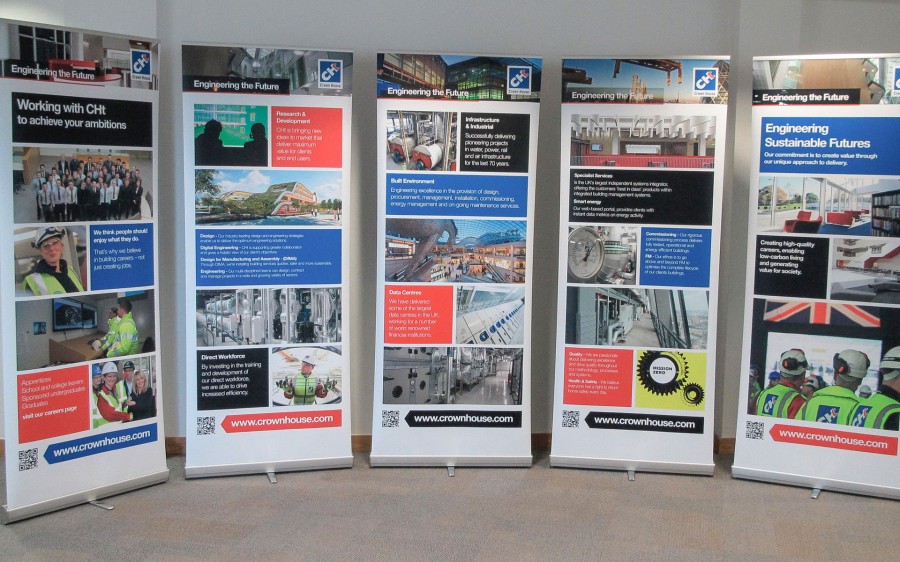 The aim was to portray Crown House and its offer in a pictorial way combining the colour scheme and info in a compact set of designs that link together. Normally we would suggest any graphics keep to a minimum for impact and clarity but these were meant to be informative pieces where prospects would be able to learn more about the company even while the stand or space was unattended.
The series of roller displays and accompanying Podium Case created a "pick and mix" for their staff to take on the road.
Please contact us to hear about our range of displays and pull up banners.