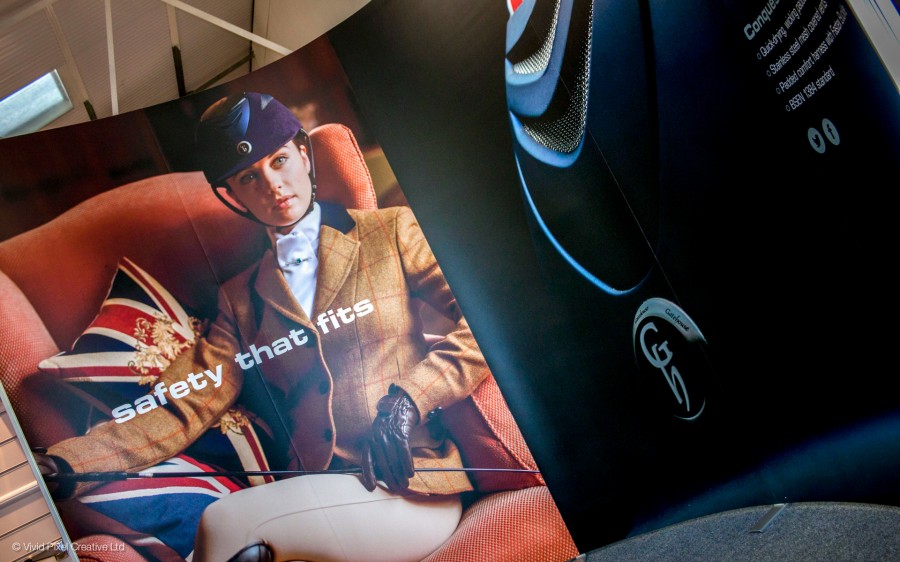 So, you've booked your space or are thinking about it at least. You are planning your graphic panels, pop-up reprint or you have a bespoke 3D model to dress. These same principles (listed below) all still apply to some degree.
Exhibition stands are a great cost-effective way of marketing your business. A well crafted layout can attract potential customers; a bad one will put them off.
So what are the major pitfalls you can avoid? Here are our top tips to ensure you get the best from your exhibition stand investment.
1. The 'Giant Brochure' - Is a common mistake some exhibitors make when preparing for your first show. You may be tempted to cram as much info on there as you can. There's no need to do this as your visitors only need a glimpse of what you do - so as long as the info is clear - then they will engage with you so you can explain more. If you are planning giveaways or flyers use this medium for the details. People go 'brain numb' when they see busy bustling environments. It's a much more personal experience too of course.
2. The 3 Second Rule - They say this is all you have to grab the attention of passers-by. If the graphics are too detailed or busy, then the message gets lost and your potential client either walks past or their first question is, "So what is it you do then?'. So be clear on what you offer and keep it short and sweet.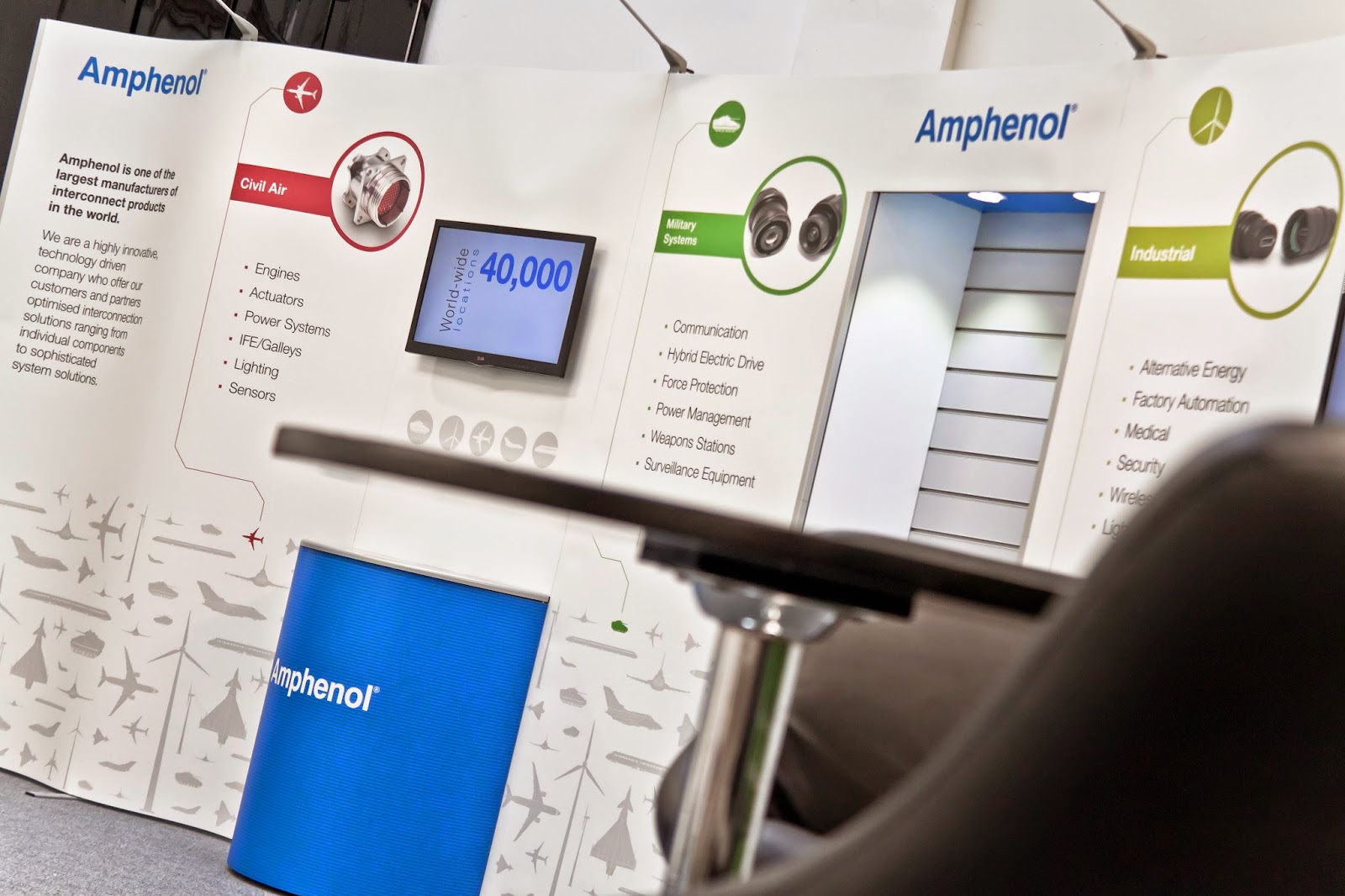 Use of simple but effective graphic messages for our client Amphenol.
3. High Level Brand - Surprisingly, though it seems like an obvious one, there are still exhibition stands we come across where it is difficult to spot the company name or logo. Go big and as high as possible for impact (though please consider point 4 when going big!)
4. White Space - "...is your friend"! Don't be afraid to leave empty space (white or colour). It will enhance the appeal of the important elements. Some of the best product ads have very little on them and only occupy about 25% of the whole area - think Volkswagen and Apple.
5. Things to include - Again, pardon me if this seems obvious but there are some bits of useful information to have on the stand. It is essential to include elements such as your web address, headline and call to action. Telephone number, email, QR code and social media would be handy additions if they don't add clutter but are not vital.
6. Height of content - Try to keep all information within eye level. The potential customer should be able to see the content comfortably in a constrained space. Also, if your stand consists of any tables or podiums, make sure that they don't get in the way of your content. It is best to keep all important content above table level.
7. Other media - Consider having animation or examples of work on a TV screen. This can then create a separate, moving set of content that can free up space on the actual stand backdrop. People are more inclined to notice movement too!
8. Fonts & Text - Keep fonts to just 2 or 3 (maximum) weights and your overall graphics will look uniform and readable. Where possible, choose an impactful font for your headline or call to action and a simple, easily readable font face for the secondary information.
9. Imagery - Good quality stock or your own imagery will work best. For product-led stands maybe let the product 'shine'. If you don't use imagery, use graphics instead. On service-led stands, a well-chosen 'hero' image and supporting small ones to explain what you do will work best. High resolution images are essential too, there's no point in trawling Google for free ones as (a) It's not going to print well at a larger size and (b) These images are usually someone's property so you'd be breaching their copyright.
10. Colour - If you have brand colours, think of complementary colours or tints to help enhance them. If you have integrated podiums or tables with graphic wraps, maybe use contrasting shades to reinforce your brand. Most importantly, keep your colours to a minimum and simple, you are likely to be seen and "remembered" which I think you'll agree, is quite important when following up after the show.

Use of vector graphics instead of imagery (point 9).
If you would like more info regarding our exhibition design and build services, contact us for a friendly informal chat.