Projecting a professional image is centred around a company's business stationery.
Consistency of your image is really important so it does not confuse or lose customers. With an aligned set of branded documents, an electronic or hard copy printed stationery set you will ensure your business looks professional.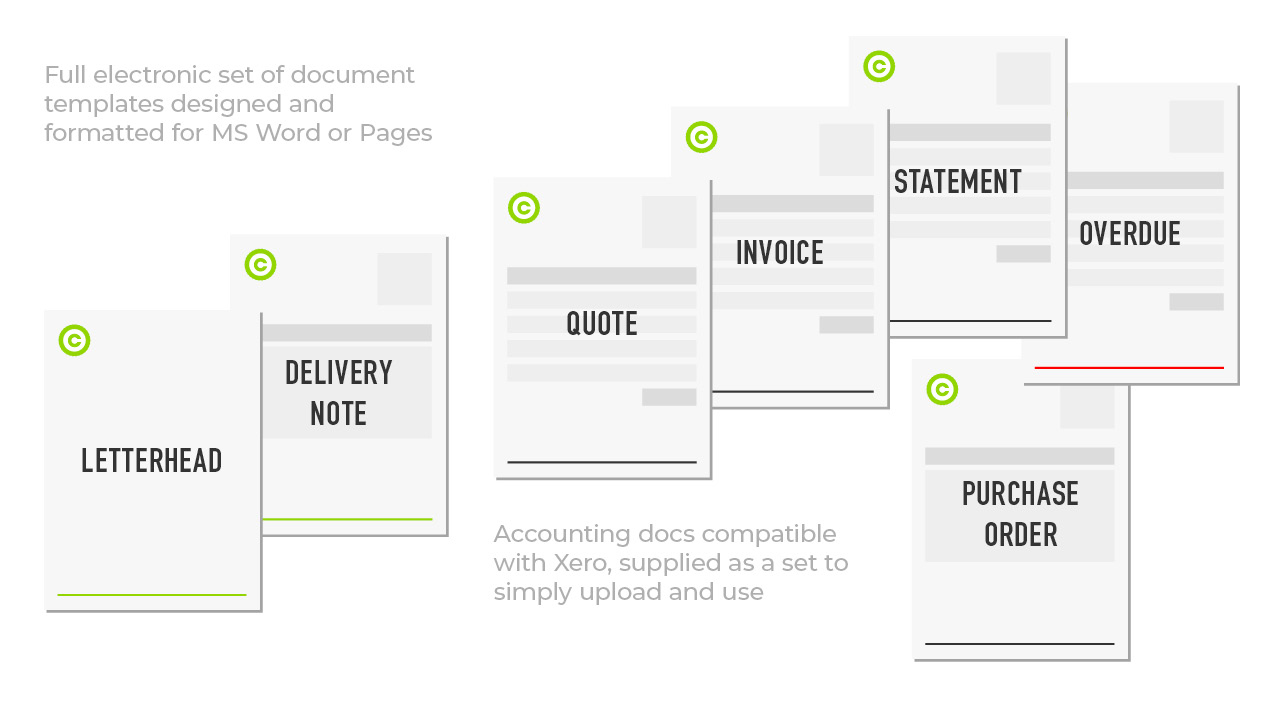 Whether you want attractive print or smart, electronic templates to plug into Xero, or a mix of both, choose the elements you need from the menu below then call us with your design needs or, fill in the form on this page.
Letterheads
Compliment Slips
Business Cards
Xero Accounting Templates
Quotes and Itemised Estimates*
Invoices and Statements
Purchase Orders
Delivery Notes
Postcards and Flyers
And more…
We have worked with businesses of all types and size, working with them to solve their issues and even help them become more streamlined and efficient with their admin and accounting, through some changes made to the way Xero themes are set up.
Due to the standard Xero templates limiting how your data is presented, we offer complete personalisation of your templates, headings and themes to show other options and remove certain unwanted fields in your printed and sent invoices or quotes. Basically we can code each digital DOCX template to work how you want it to and present the data back in the way you prefer. Due to the almost infinite types of presentation, we ask that you first contact us and schedule in a call or Zoom meeting. Thank you.
Read more here about our Xero template sets.
Here are some popular stationery packs (printed and/or electronic) we have put together to give you some ideas of what your 'pack' could include.
Contact us by filling in the form opposite for a call back or for the latest prices on print.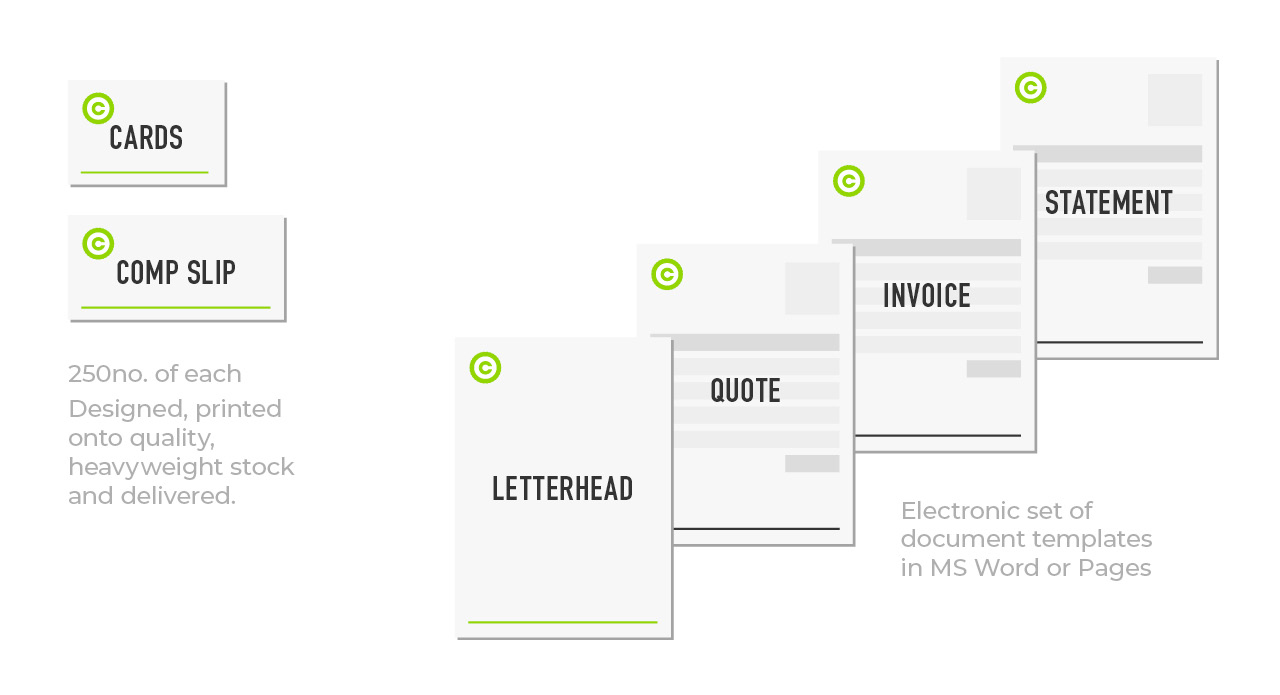 We realise some businesses have steady relationships with printers too so, simply ask us to provide your 'print ready files only' regarding any printed items.