Aero Partners Ltd is an aircraft parts support company based at Southend Airport with many years experience in the aviation sales sector.
This client came to us with a requirement for a complete overhaul of their brand look and message.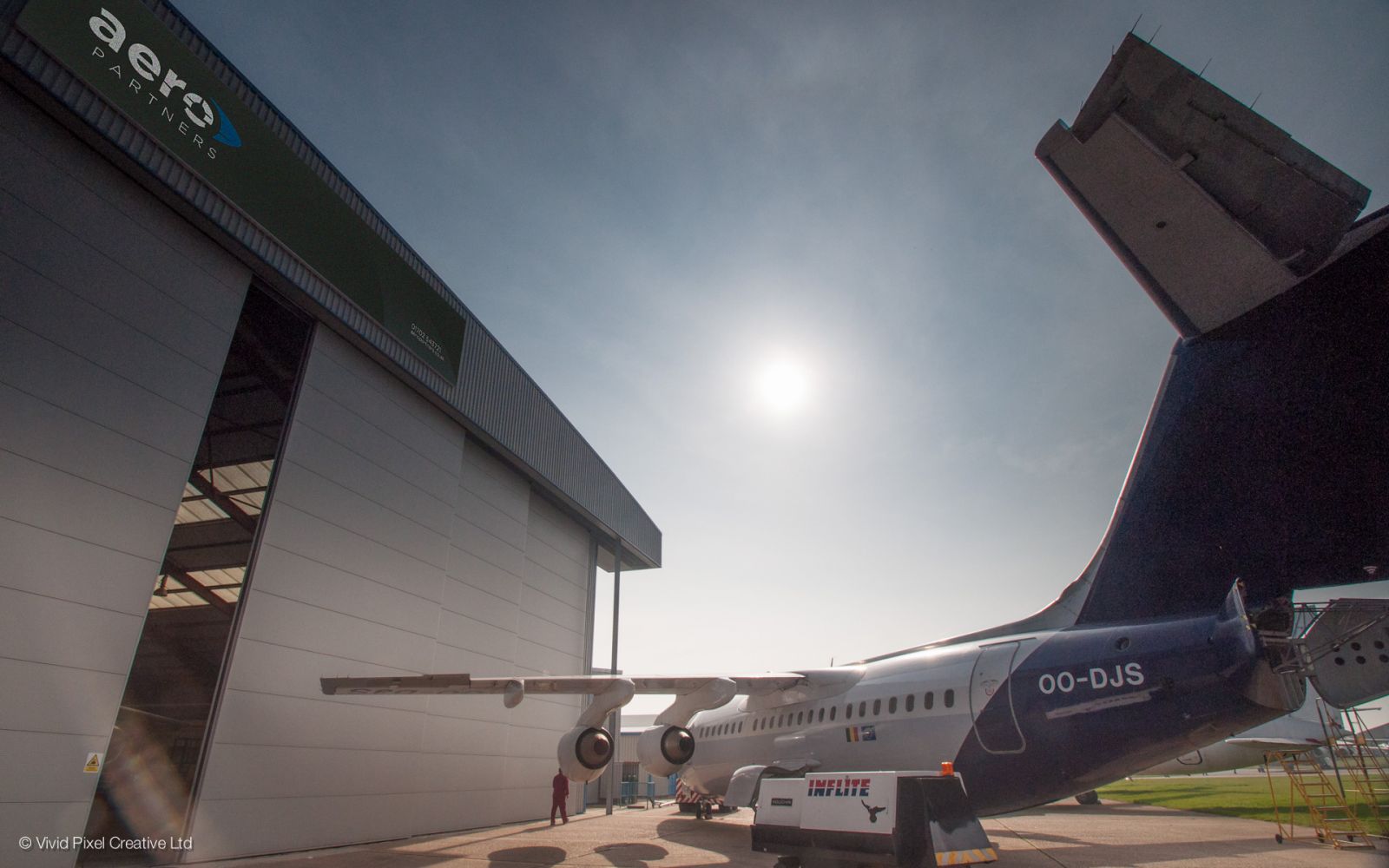 We had to start with their logo, create accompanying graphic elements and commission some photography to be able to fill the body of work to come.
They also needed to bring their offer up to date digitally and commercially so we were also tasked with providing other marketing assets like exhibition designs, stationery, business cards and more.
The final chosen logo concept was derived from an aeroplane nosecone and a nod to an aircraft in the negative space.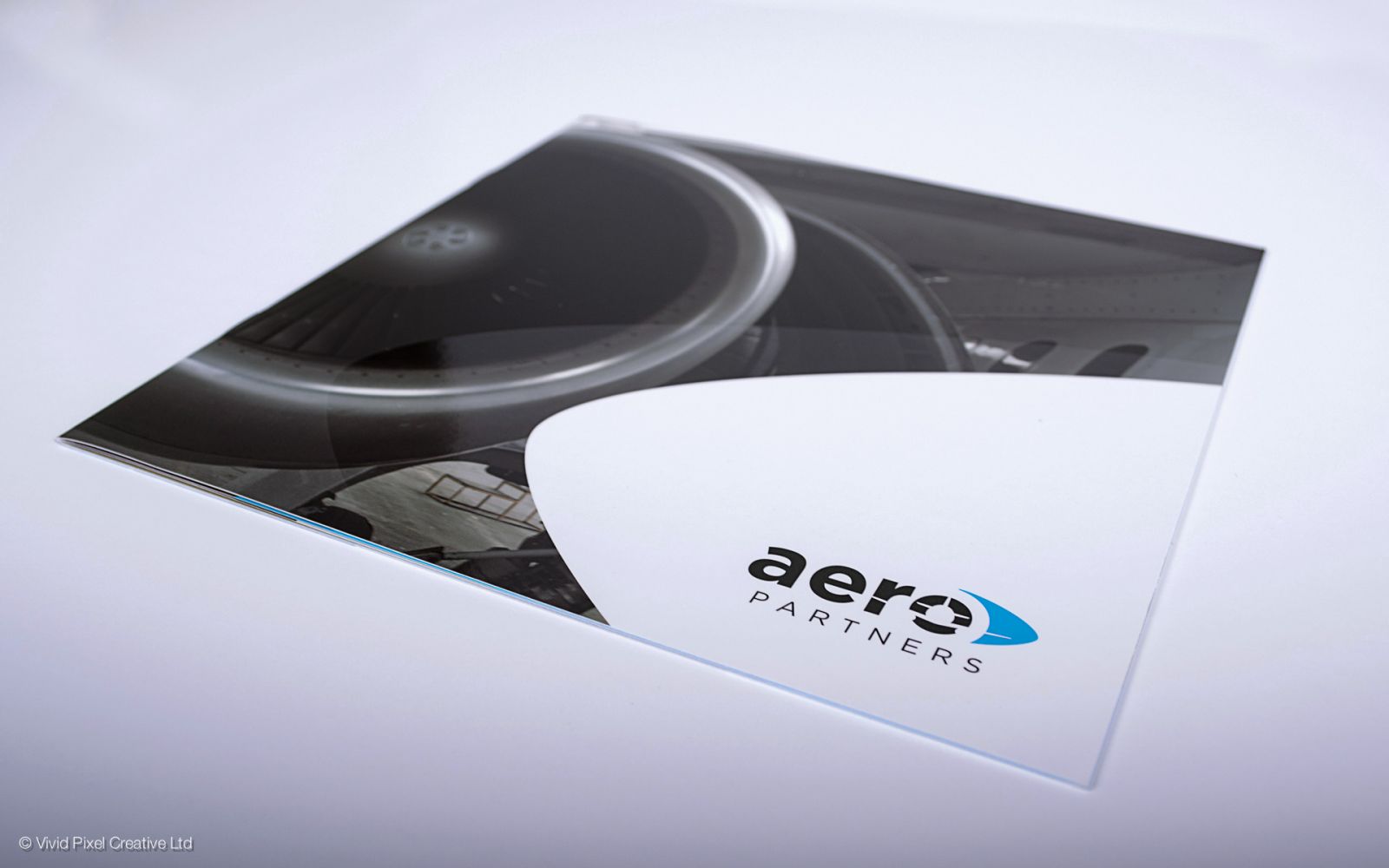 The brochure was a 210x210 square format, a simple but elegant feel to the cover, enhanced by a swash of gloss spot UV varnish. The pages within brought alive by the excellent photography (all credit to our colleague Ollie here).
A well received set of work that uplifted this company from an outdated image to one of a brighter, tidier and more professionally branded service.