We are delighted to have been selected as a World Exhibition Stand Awards finalist.

These awards celebrate the very best in exhibition stand design and experience and our nomination came from the stand we designed and built for RISO at the 2019 edition of The Print Show at the NEC in Birmingham. An invitiation arose to enter a project and this one was recently complete so, we thought, "Why not enter and see where it goes?"
RISO needed a vibrant stand to act as a back drop to show case their fleet of production printers as well as premier their new product, the Valezus T2100.
The nominated design was an eye-catching modular exhibition stand that incorporated 4 separate product zones, linked by a common graphic thread with a completely new set of designs and icons, a green "relaxed" meeting zone, a video showreel, lighting, cable management and secure storage.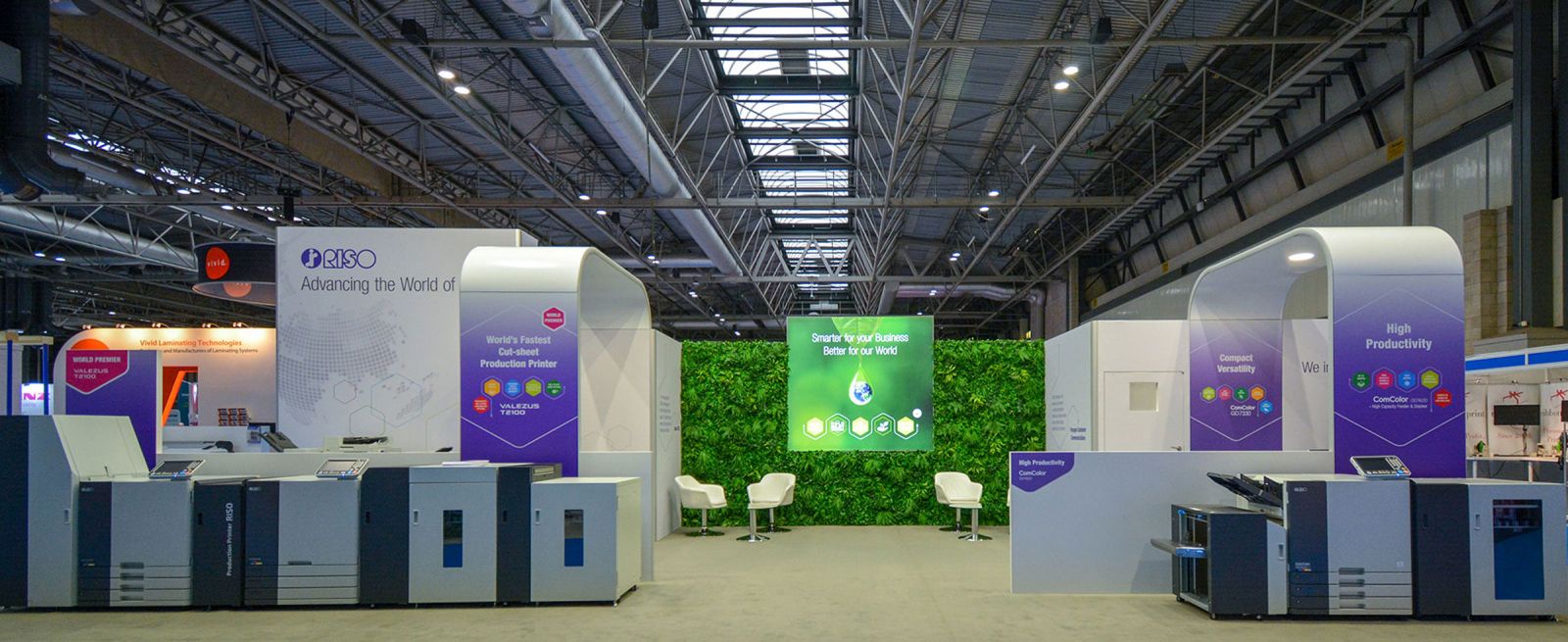 The sustainable benefit of this type of stand is that it is re-usable and re-configurable due to the superb design and quality of the system. The only elements that ever need looking at are the graphics as the amount of different shapes it could become are many and we "design in" the potential for future changes to help this.
"It is safe to say that in all areas Vivid Pixel overdelivered. Even the exhibition organisers said if there had been an award for the best stand then RISO would have won. Our brand profile was raised, our feature eco green wall was a definite conversation starter and we received our first order just 3 weeks after the show."
The winners will be announced on 8th June, so watch this space!