This island formation allows acces from all sides and the opportunity to get your brand really noticed on a fairly small footprint.
It could suit a business wanting to meet clients and prospects in a semi-separate space, with a need to store product or simply house your staff belongings for the duration. The space is split so you can meet and greet on one side and have a more meaningful chat on the other.
3m high-level, 360 degree brand opportunities
Storage cupboard with some shelving and locking door
Mini meeting area with bench
Reception counter bench
32" & 40" TV screens and media players
Optional platform or carpet only*
Display lighting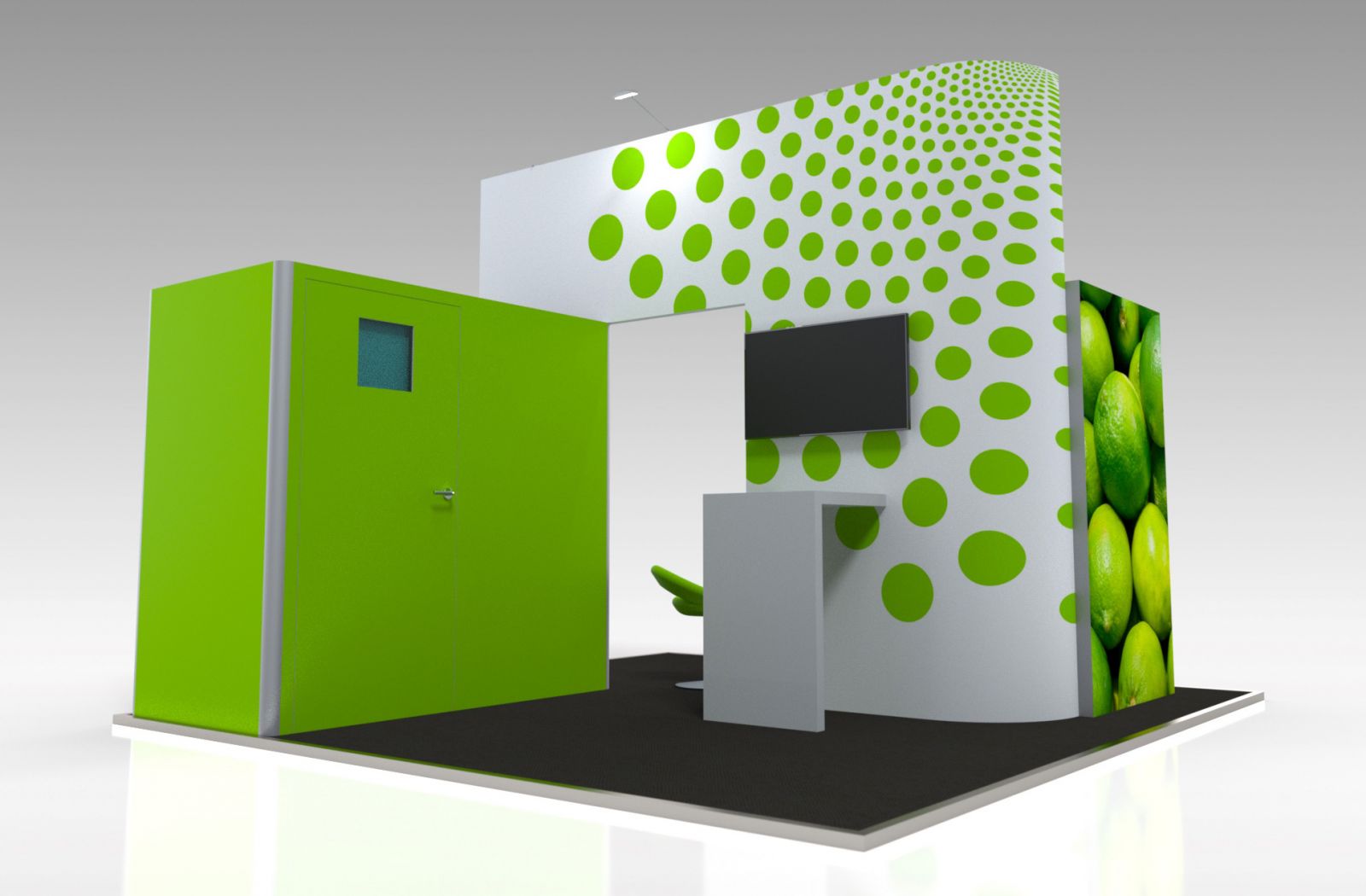 Maybe you are an insurer or law company, possibly there's a need to demonstrate a new product or app. This shape will turn heads.
Although, being an island, this can be made the mirror opposite way than shown here, if your space favours a different view, as the system is modular and highly versatile.
Talk to us about your options on this plot size.
The suggested budget includes design, drawing submissions, H&S forms, installation and removal from site (based on a London venue). Electrics and platform not included here due to unknown requirements but we can arrange these for you of course. *Budget suggests carpet only.