User Experience...
(Or UX for short) transcends all kinds of interactivity within an environment between humans, objects or devices. It can include visual, audio, touch or smell and involve product, music, food… the type of subjects are many. The interaction is not always user touch, it could be another trigger like a scanner for instance.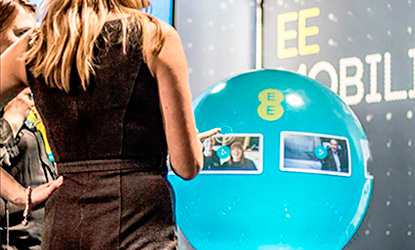 The interactive environment
Immersive interaction or experiences usually bring the use of a digital technology medium closer to the actual "physical" product, as in a retail display or consumer environment.
Click here for a great example of how interaction and accessibility has benefited our client Weidmuller in a tangible way.
In some cases the user experience does not need anything digital at all but calls for a more 'analogue' or 'hands on' approach. Most important, is that the experience needs to be enjoyable and memorable.
Integrating new technology
As well as the interactive built environment, the emergence of new media, technology products and other interfaces intrigues us here at VP. We are always learning about how new tech can improve the user experience further.
We strive to make an interactive environment as much fun as possible whilst being easy to operate – which can invariably mean some smoke and mirrors under the bonnet. This doesn't mean shoe-horning lots of touchscreen display technology in for the sake of it but using it as a tool where it is; fit for purpose, necessary and will bring added value or enjoyment to a project or for the user.
Keeping it simple yet effective
Sometimes a project requires a different viewpoint. Maybe you have an exhibition or event planned, it may be long term or just for a single one off use. Maybe the exhibition requires you to have a device to engage and explain more about what you do but you really cannot print the content to include everything you need to say because people will soon disengage with you.
A neater example here would be a touch screen or table, maybe an interactive globe or iPad kiosks where visitors can access your content freely – or with some quick instruction by you on the stand. It saves space, lots of confusing info everywhere and is fairly easy to implement. It can also be integrated neatly into any stand walls or surfaces with some careful planning and design.
Contact us to discuss this further.