Examples of Print Collateral.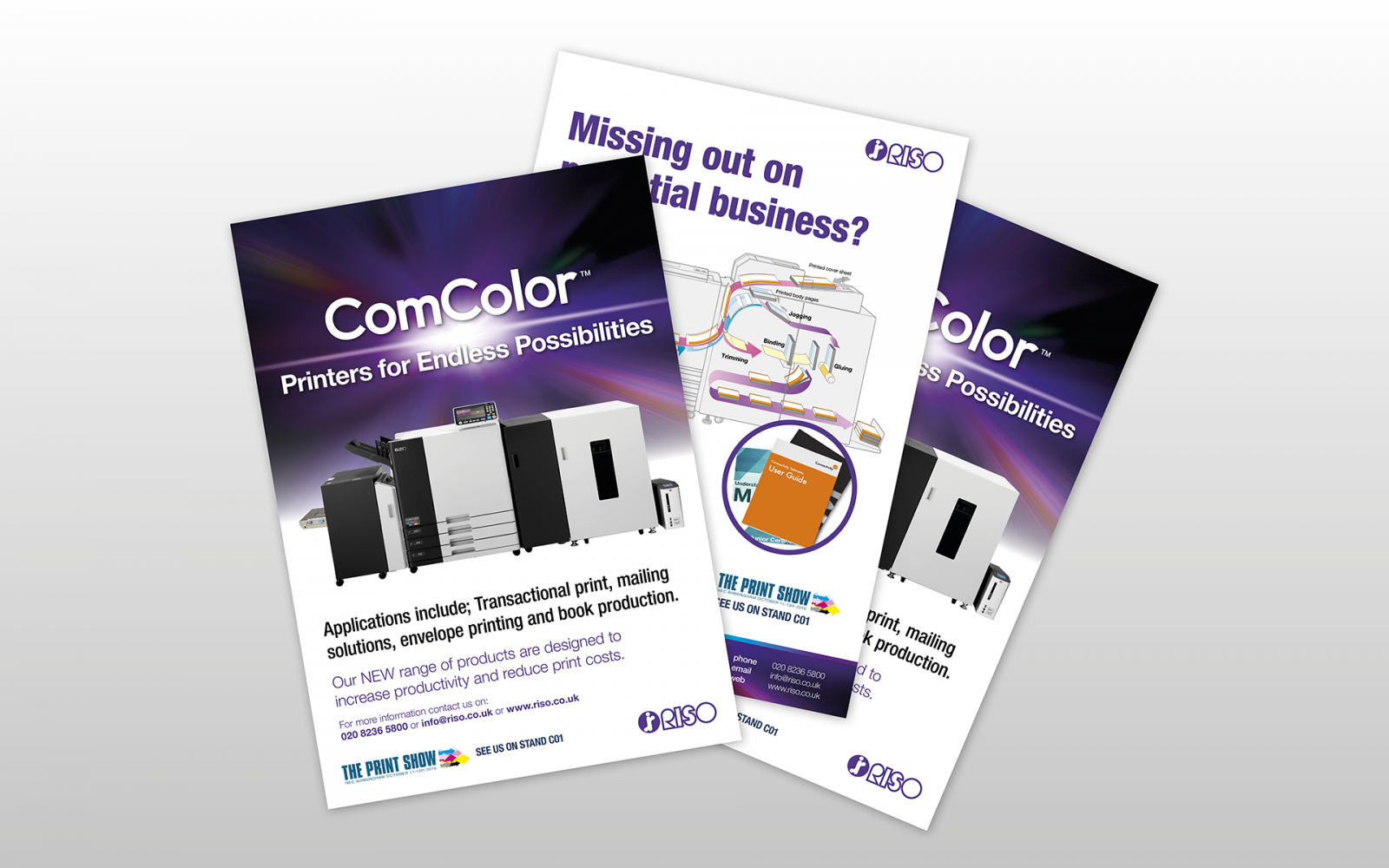 After a successful debut event in 2015, RISO were eager to return to this years Print Show held at the NEC.

As in the previous year we worked with RISO's marketing team to devise a marketing campaign to show off their new fleet of print solutions. Combing both printed and digital collateral, we used the campaign to help mould the visuals of the Exhibition stand.

We used the same exhibition system from 2015 as a skeleton to apply the new campaign graphical narrative.
Example of Promotional Merchandise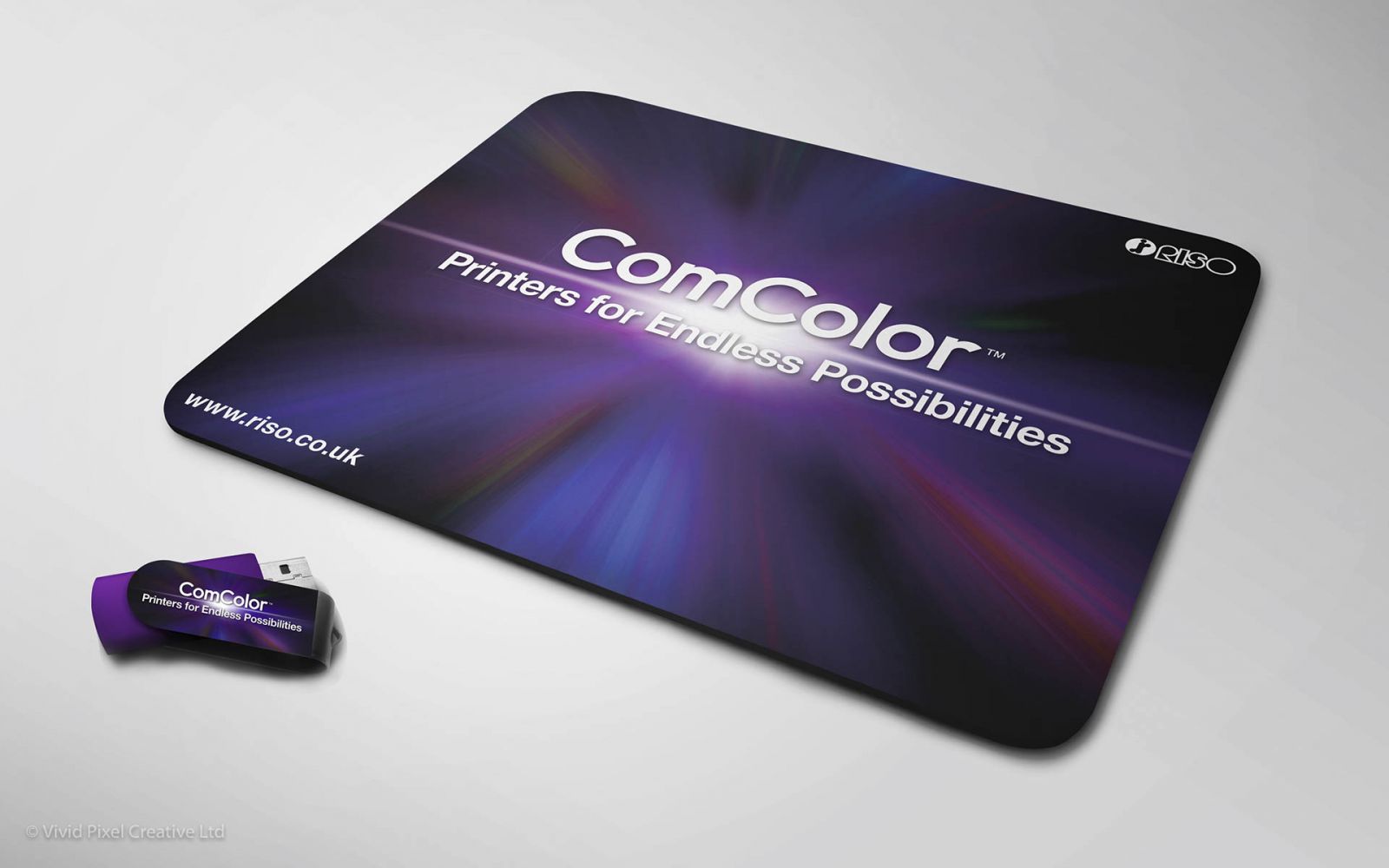 An impactful backdrop with integrated media screens and players, walk in store, individual demonstration areas highlighted by colour changing light totems; these were all the elements that made up the custom exhibition stand.
As an extension to the bespoke stand we designed the art work for RISO's promotional merchandise, caring the graphical elements of the marketing campaign.
We work with our clients to provide the best possible solution for their company needs, regardless of size or budget, very much like RISO, offering endless possibilities.