When the lights go out and the night is upon us, Ali, our designer, spends the Halloween season frightening the paying public at Broadwitch Hauntfest at Broadditch Farm near Gravesend.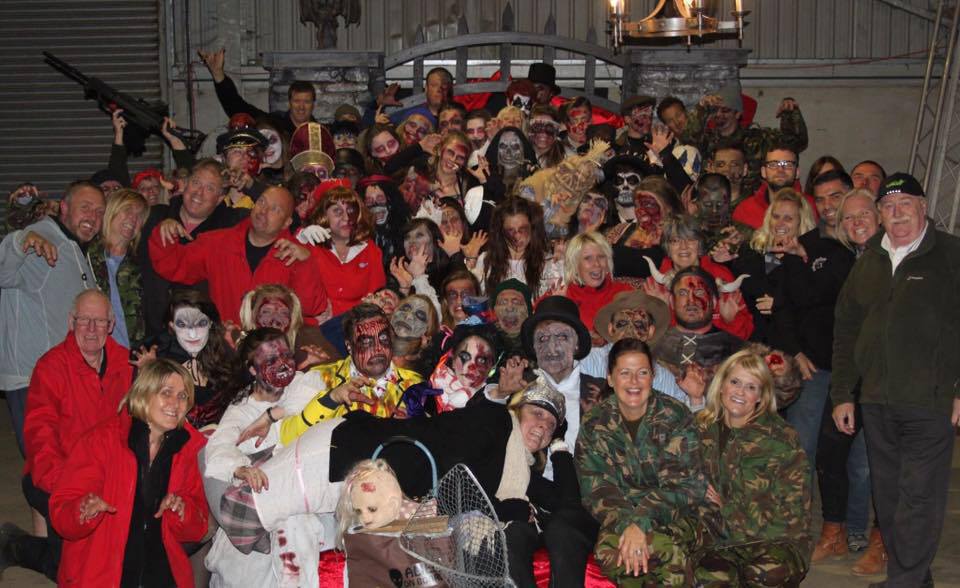 "For the Past 7 years I have spent the Halloween season donning a gruesome disguise, and frightening the paying public as one of the scare actors at the Broadwitch Hauntfest.
Each Halloween the Gravesend based farm tuns into an adrenaline pumping hauntfest with 5 haunts full of bloodthirsty ghouls and monsters, with each one based around a particular fear - tapping into your nightmares.
This year my character profile was a crazed tour guide convinced the end of the world was coming, spending my time guiding the public in the wrong direction, putting the fear of God into them and convincing them they were the reason for the impending doom.
For someone who loves pranks and making people jump I find this the perfect playground to have fun in, let my inner child run wild and escap the stresses of everyday life."