Often overlooked is the need for an attention-grabbing element at an event. Why not complete your Flex or Lite set-up with a 'ready to go' media pack.
We have selected the best hardware and accessories so you don't have to worry about compatibility or fit with the systems. Over time, we have been asked to specify and recommend screens, players etc and so we decided to collate a pack for clients so the work is done.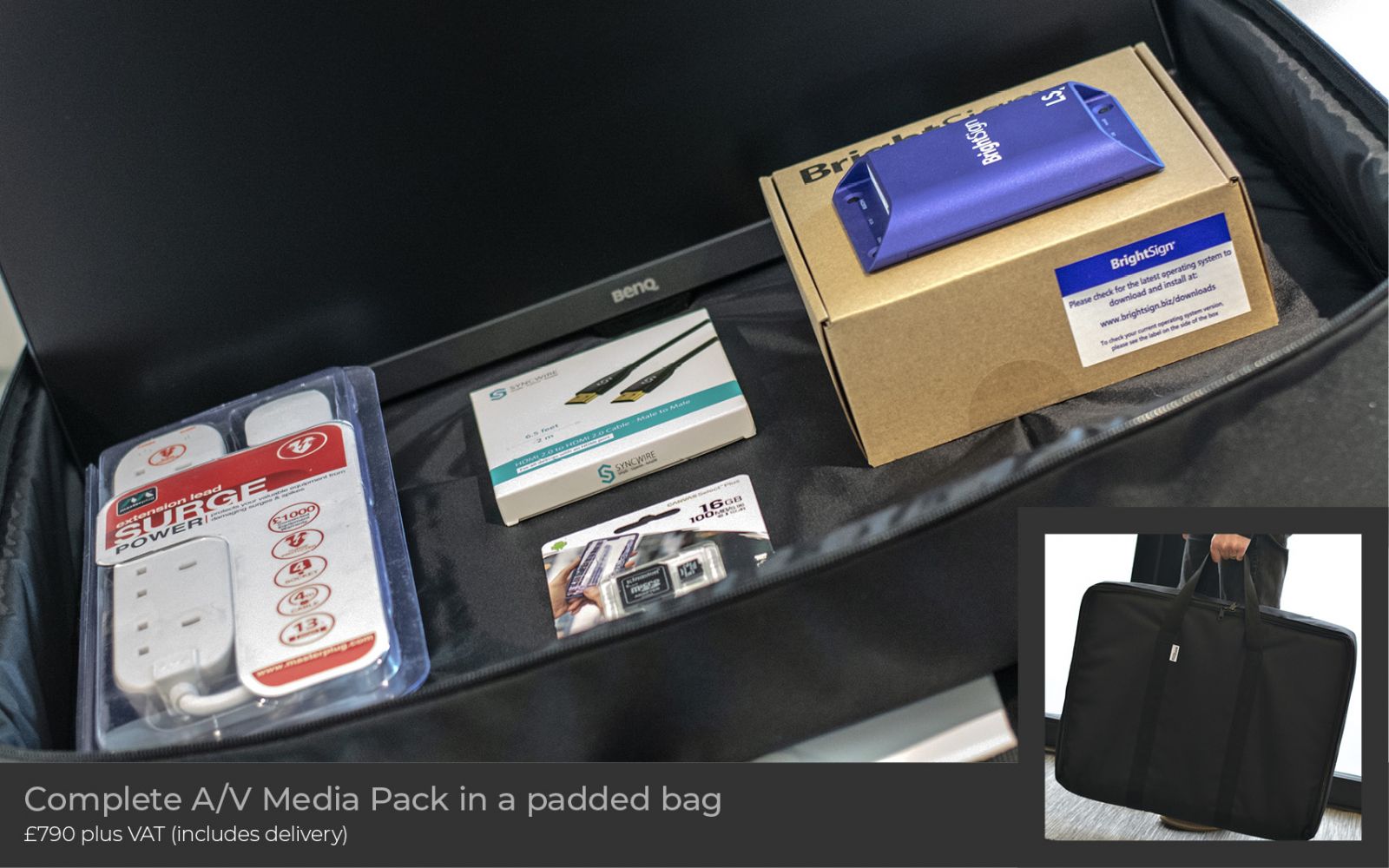 Some products will inevitably be replaced by newer models but we have selected a highly regarded, and simple to operate, gaming monitor over a traditional TV for two main reasons. 1. The sharpness and resolution is much better and 2. The need for a tuner in the set is usually non-existent at events and therefore saves you a little money.
There are other media players on the market however, we have chosen this pro model because of the build and heritage of the brand. If you want a different, less expensive (unbranded) player supplied with your kit, no problem. This could save you about £120 off the kit too!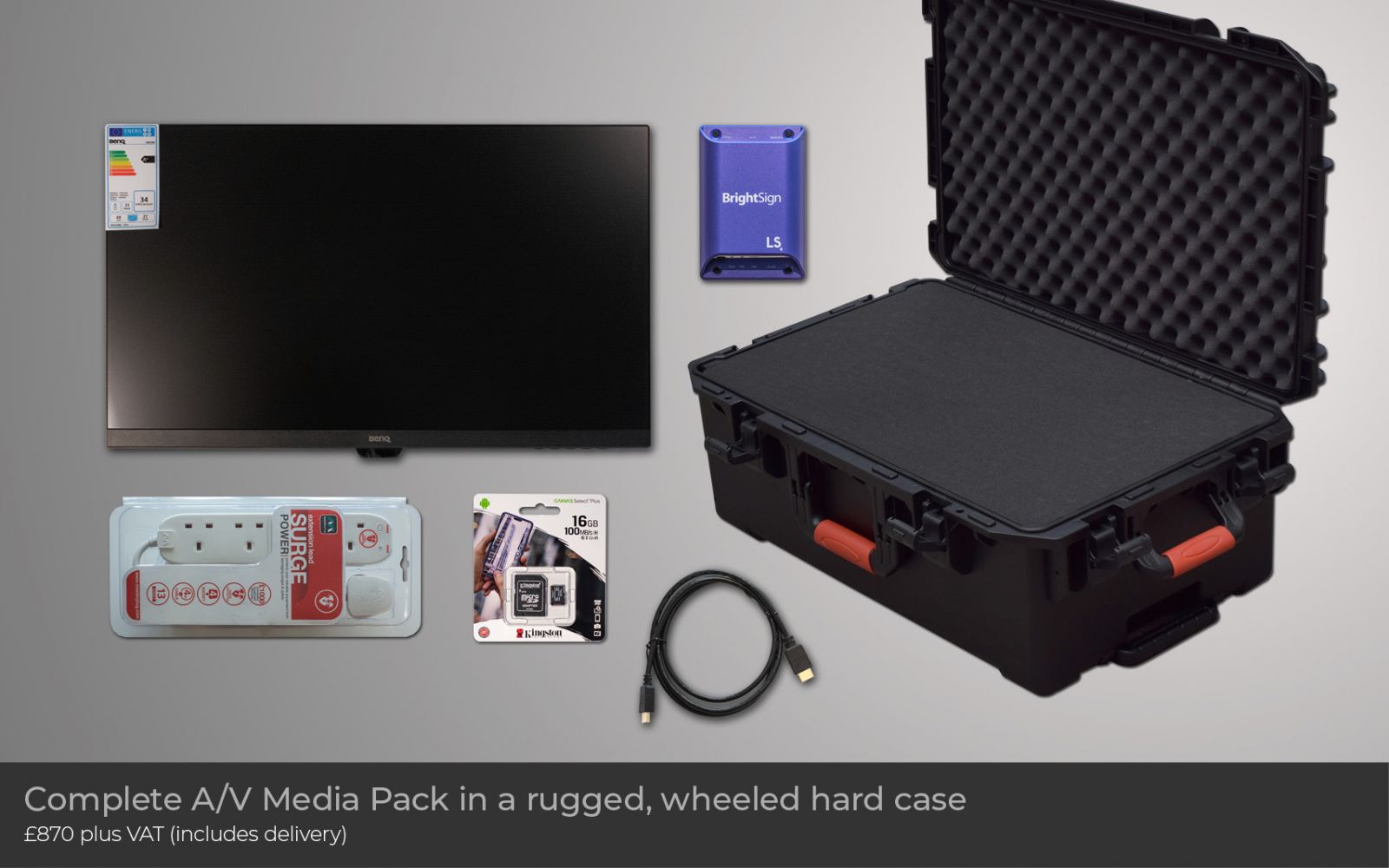 We offer two types of transport case, depending on your attitude to damage and how you transport your gear to events. If you use a third party service, then the rugged hard case is for you. It's a little more but worth the investment. If you simply do the odd event and go in your car, then the padded bag is fine.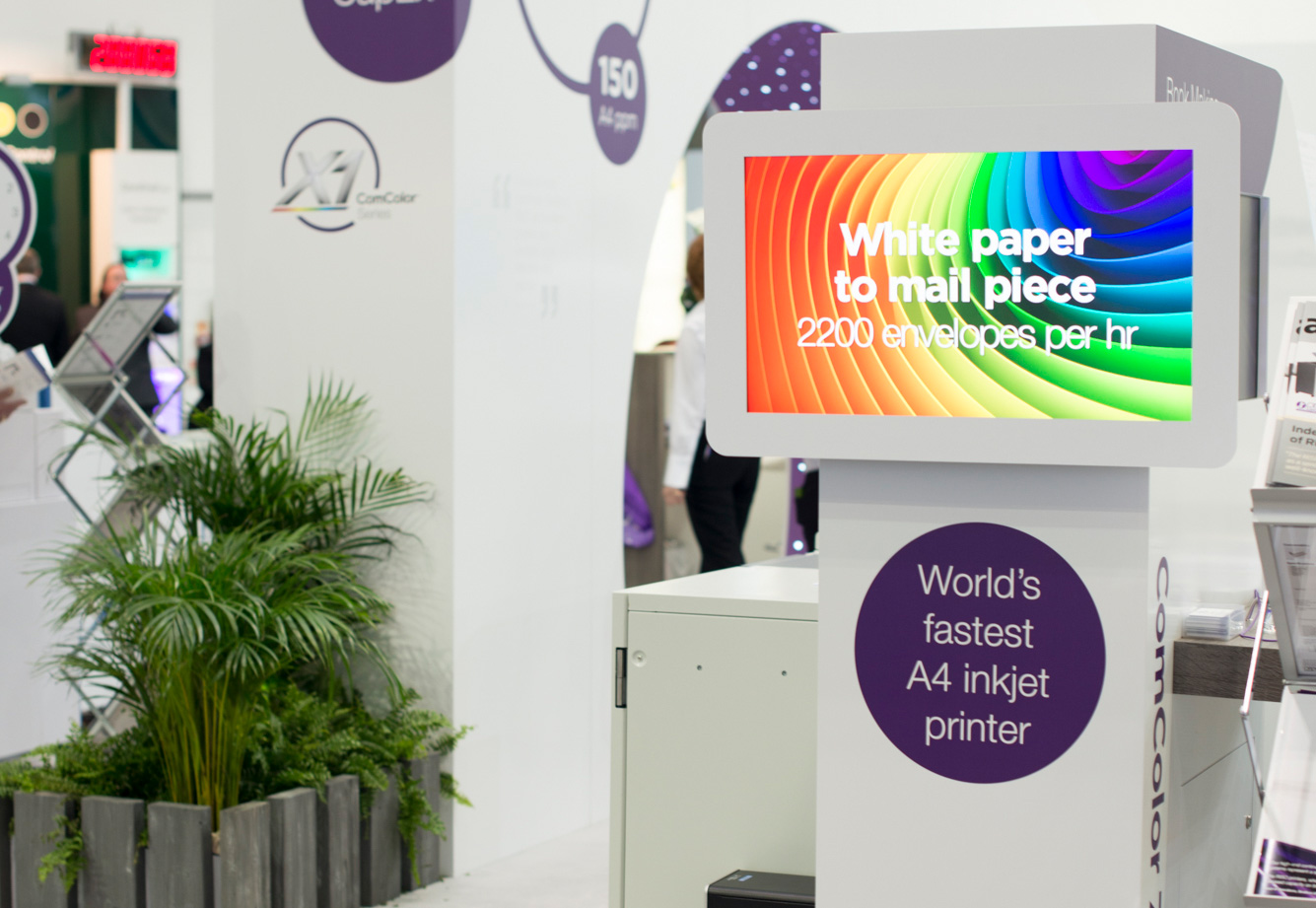 Lastly, we can also design, edit and render animated, eye-catching media content for your exhibition or event. This can back up your graphics and your brand messages and is a great way of pulling interest into your stand space. Please just fill in the form on this page to express any interest in this service.
If you're interested in adding any accessories, simply fill out the form and we'll get back to you directly. Back to the Versaform Flex or Lite display systems