This island stand space allows acces from every side and the opportunity to get your brand really noticed on 360 degrees.
This shows a retail set up, imagining a lot of stock for potential sale during the event. It could equally suit a business wanting to meet clients and prospects in a welcoming space by simply replacing the cupboards with furniture and seating areas, even a demonstration area if needed.
4m high-level, 360 degree brand opportunities
Eco-friendly construction, everything can be reused
Great if you're looking to exhibit more than once.
Storage cupboard with some shelving and locking door
Ceiling raft and LED pan lighting
Mini reception area with bench
Reception counter
40" TV screen and media player
Optional platform or carpet only*
Optional shelving and cupboards
Display lighting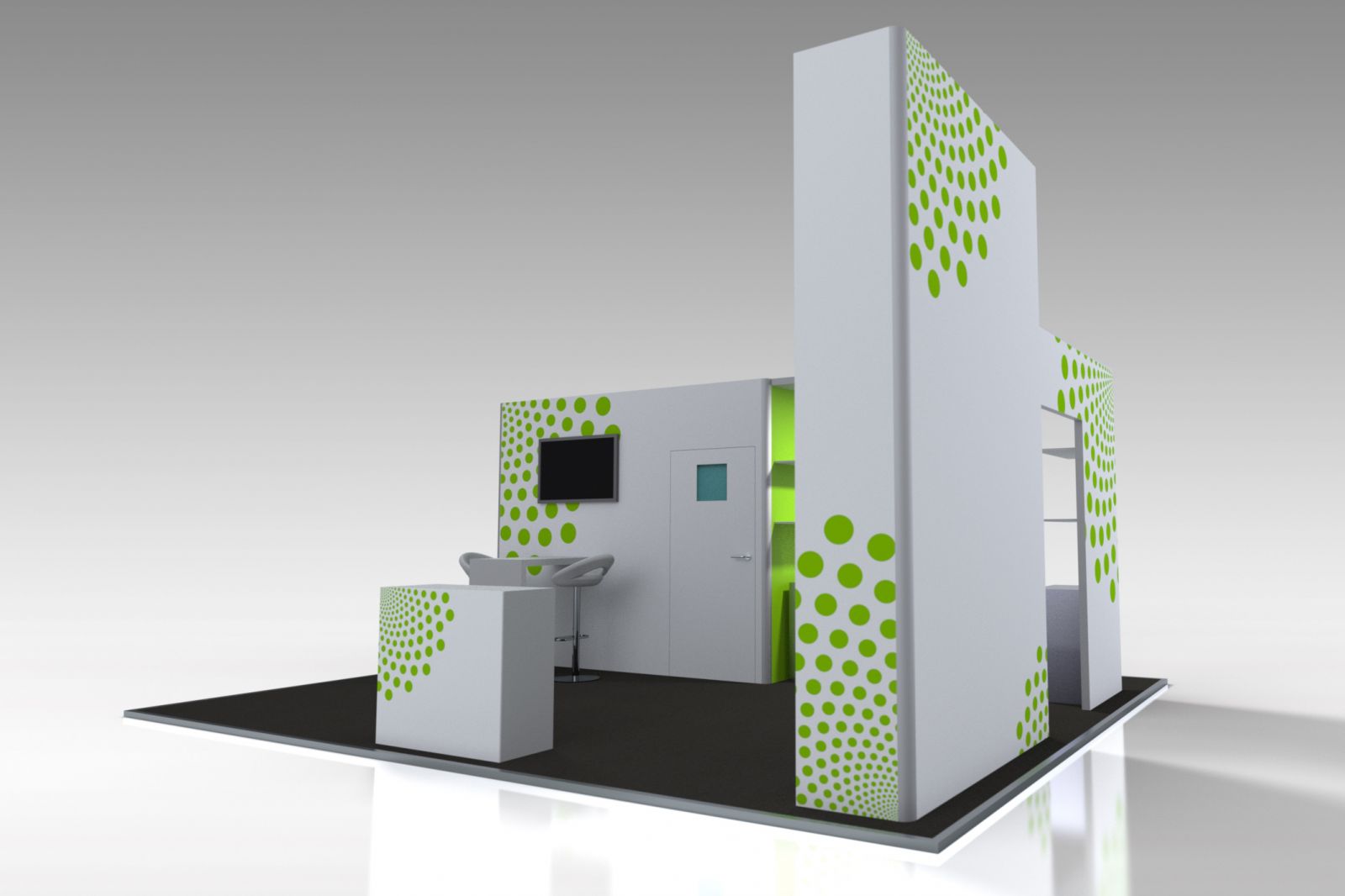 The space is split so you can meet and greet in one third, have a meeting in another and store and advertise everything on the final third.
Although, this is an island design, this can be made the mirror opposite to what is shown here, if your space favours a different view, as the system is modular and highly versatile.
Talk to us about your options on this plot size.
The suggested budget includes design, drawing submissions, H&S forms, installation and removal from site (based on a London venue). Electrics and platform not included here due to unknown requirements but we can arrange these for you of course. *Budget suggests carpet only.