Westgate are a leading Equestrian distributor and the home of high end brands including The Mark Todd Collection, Gatehouse Hats, Jumpers Horse Line (JHL) and more.
We were approached a few years ago to design and supply them with a solution to their retail and trade show events where they launch new products or fit and sell hats, clothing and riding gear on the day.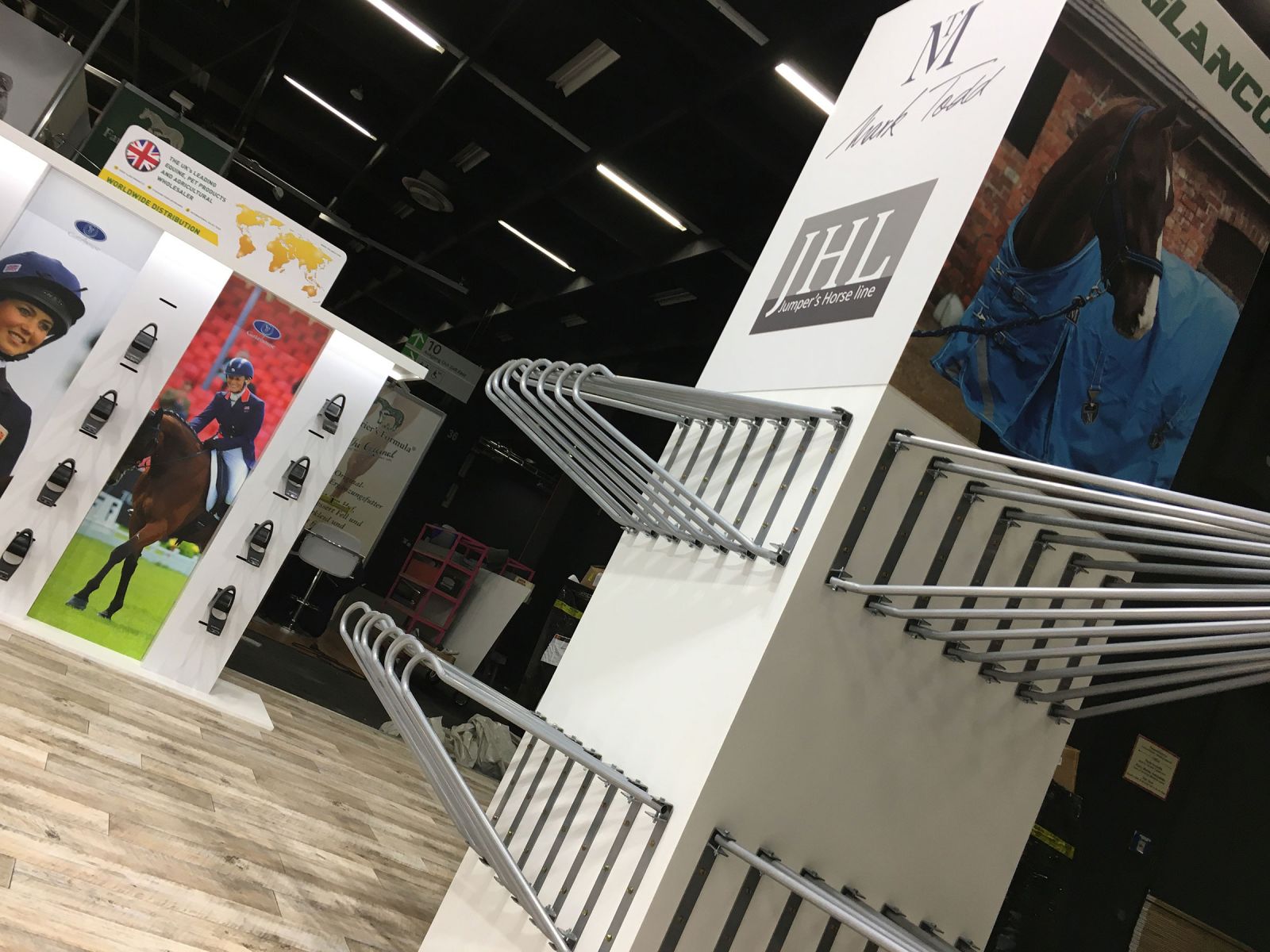 At first it didn't seem like much of a challenge but they already had an existing semi-modular wooden stand they wanted to re-use, made up of individual units that were heavy and just emulsioned.
It seemed like a false economy to try and resurrect it all but after close inspection there was quite a lot of use left in it.
So we had to survey, remodel in our 3d suite, refurbish the units, plinths and walls and transport the whole lot to the workshop.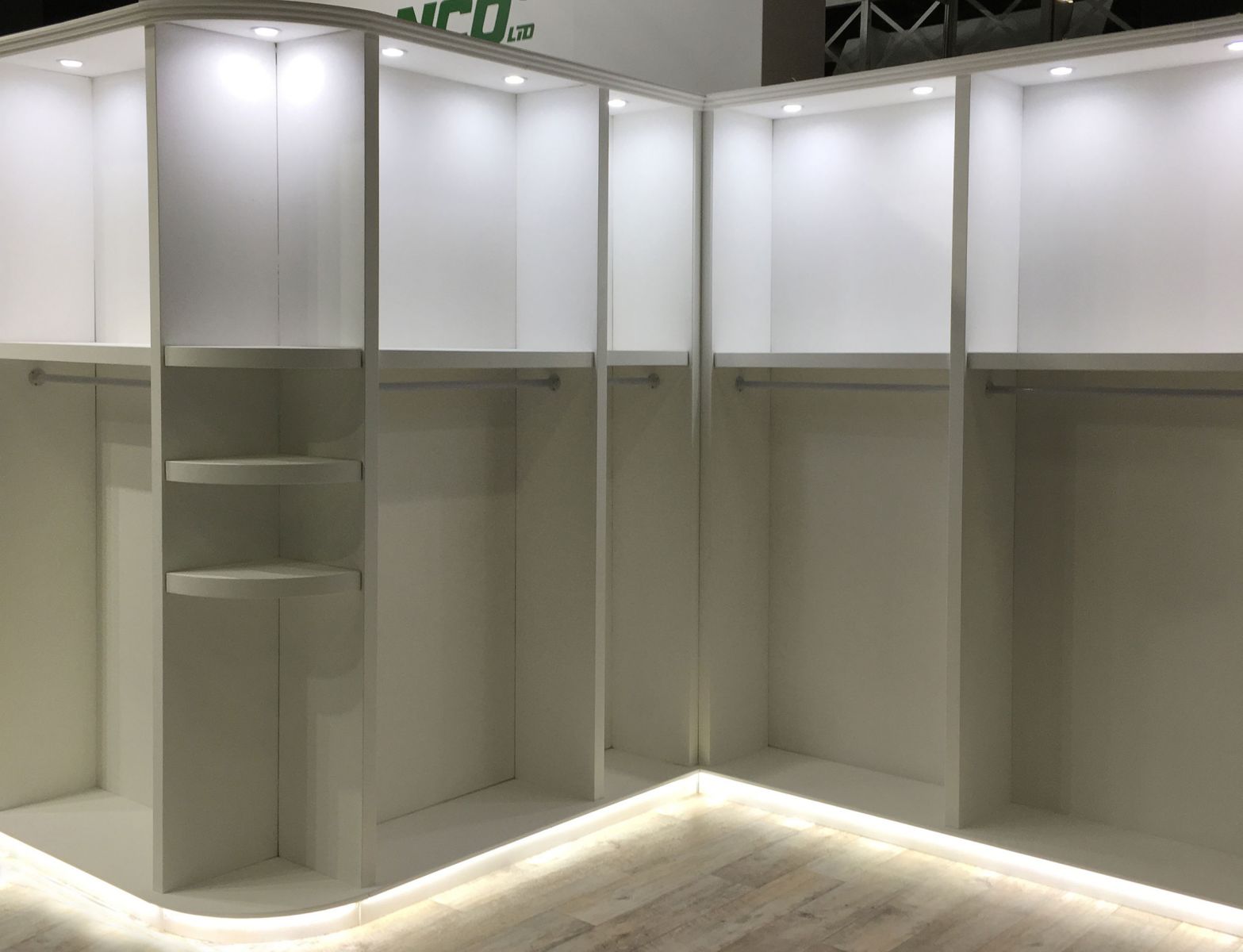 The first show was in Cologne, Germany and we ensured everything was pre-built and packed sensibly so all we had to do was travel and meet the freighter there.
This stand even had two more outings and tweaks before finally being 'retired'. From then on the future would be lighter, easier, more flexible and more impactful. See how we changed the whole design in part two.
We have used Vivid Pixel over a number of years to design, produce and install our trade stands in the UK and Germany as well as other specific design products such as point of sale for our retailers.

Our most recent project was particularly challenging, but VP managed to not only design something in record time but helped us with a theme that worked exceptionally well within the space without breaking the bank.

Feedback from our customers and show organisers was extremely positive and we were delighted that we were able to showcase our brands so well.

In terms of organisation VP offers a service in my opinion that is second to none, from conception through to delivery I simply do not have to worry, which is crucial to our business.

Westgate EFI