1 out of every 3 pieces of slate installed in the world comes from the Spanish company CUPA PIZARRAS, with more than 100 years of history, is now the world leader in the production and distribution of natural slate.
They approached us to help with their UK and Europe wide Architect @ Work events to deliver a showcase of their product focussing on a current trend in the construction sector. Each year these shows have to demonstrate something new and the design must change to suit the theme.
Often the slate product needed to be carefully crated and shipped to each country and integrated into the shell wall in some way. This extremely heavy product wall needed to be self supporting and seamlessly tie in with the surrounding graphic structures. This challenge was met by engineering and fixing the wall into its surroundings using our 3D suite to test all aspects before production, down to millimetre tolerances.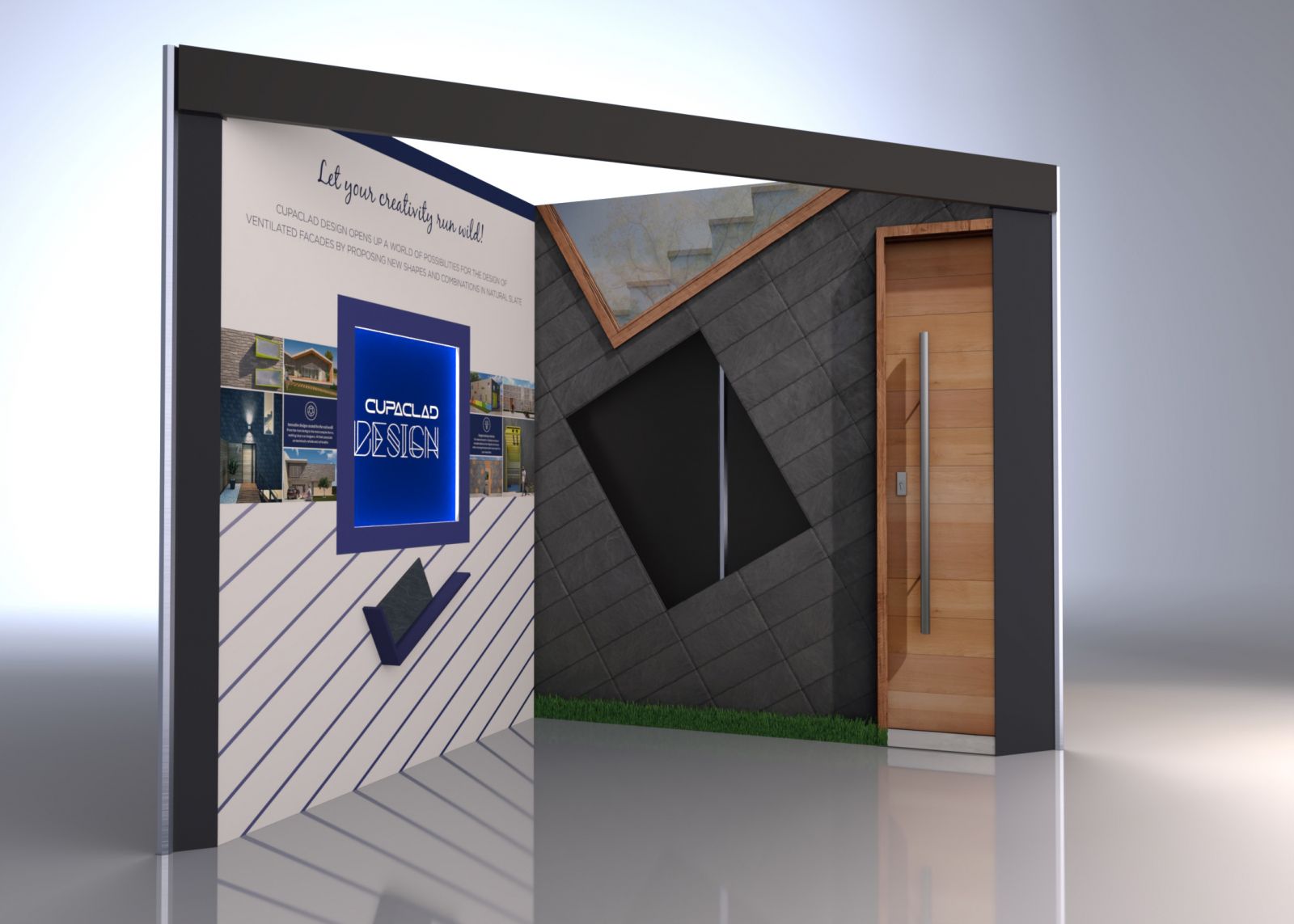 These walls also incorporated the product data and headline messages driven by the Spanish marketing and graphics team and our bespoke LED accent lighting added more interest where needed. We often had to dream up ways of hiding and channelling cabling into some really tight or awkward places due to the small format of these unique shows.
The end result proved to be a success time after time and the slate products always worked well within the surroundings we built. We overcame several obstacles and logistical issues too.
Vivid Pixel always accommodate our needs, over deliver on the brief and the attention to detail is second to none.

CUPA Pizarras - Spain